Springfield 1903 .30-06 "Bliss"
This project was years in the making but the customer couldn't be any happier with the outcome. We started from scratch with a 26" Bliss barrel and a Springfield action. The stock was turned from a Myrtlewood blank and the Handhold was made from Maple, and hand stippled. A very rare (possibly one of only two fully restored in service) Goss Peep Sight, and a vintage Unertl target scope were installed. All metal was bead blasted and high polished.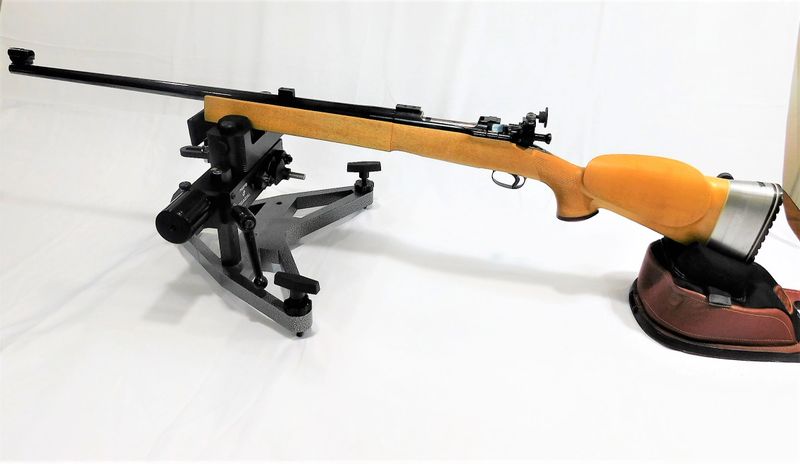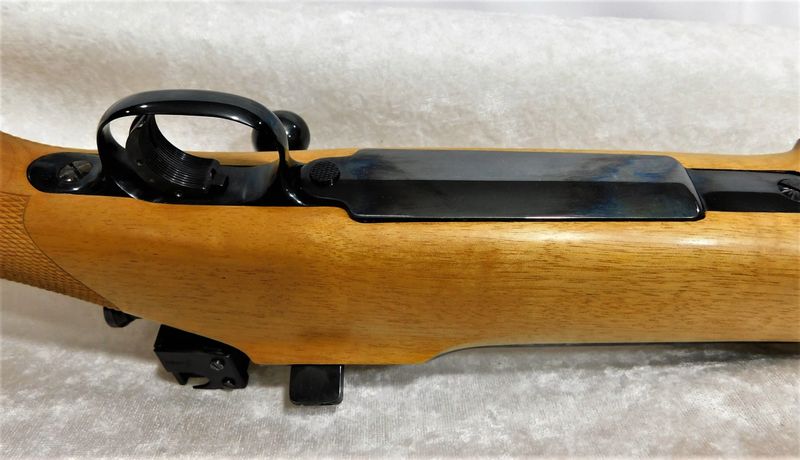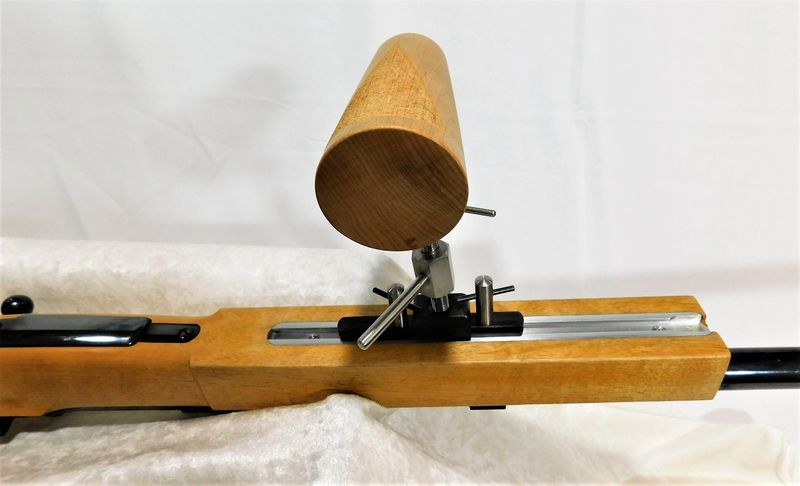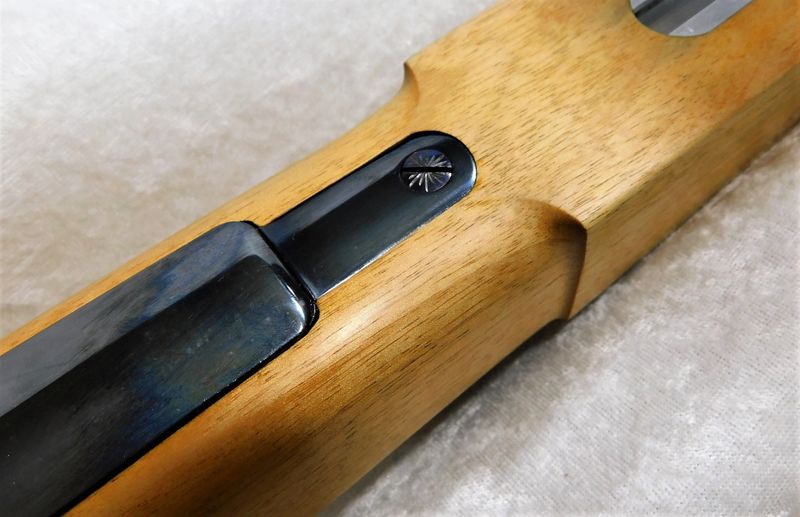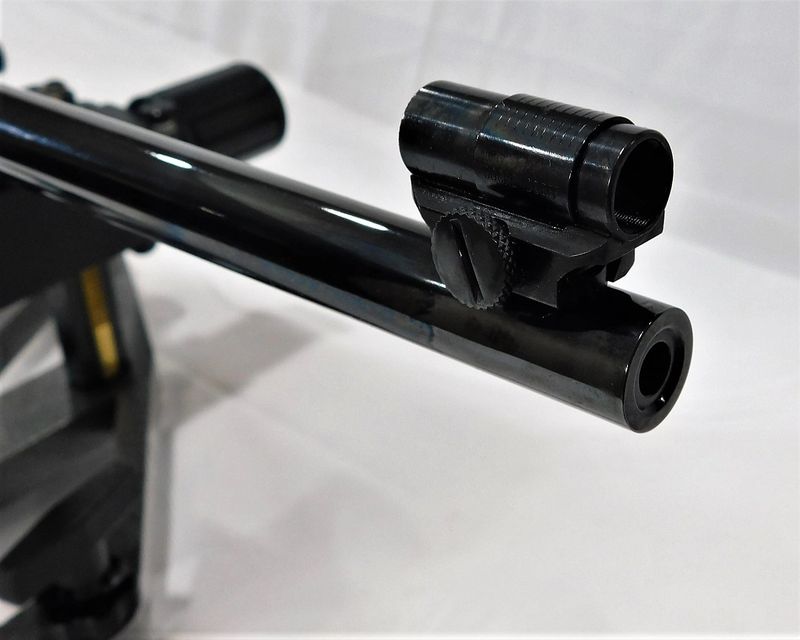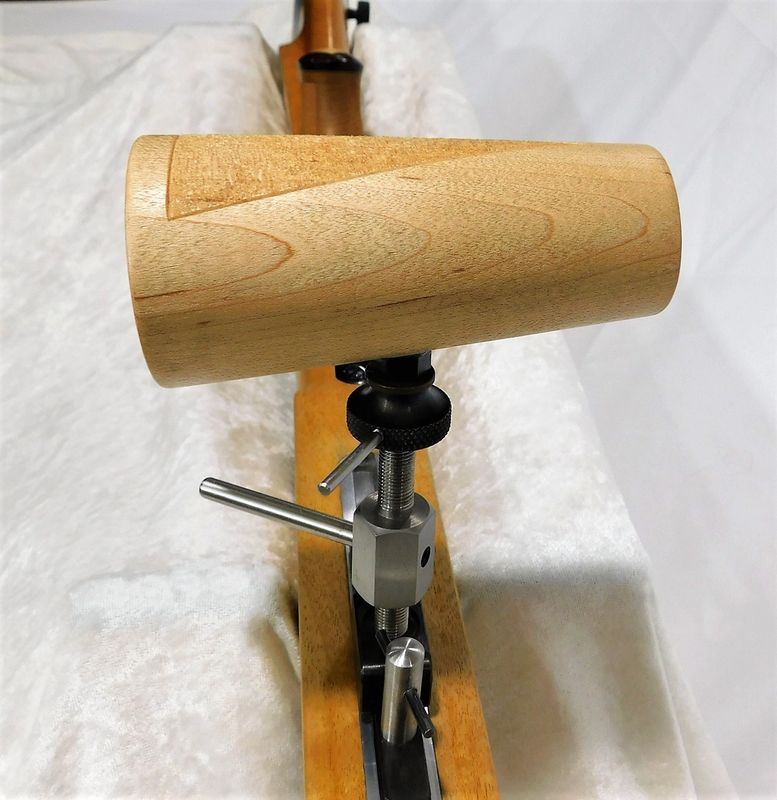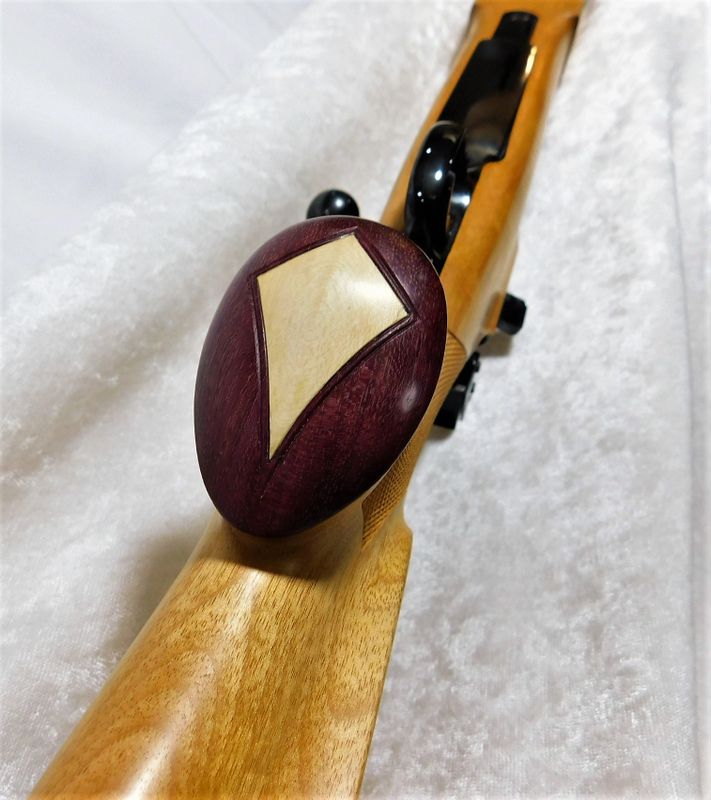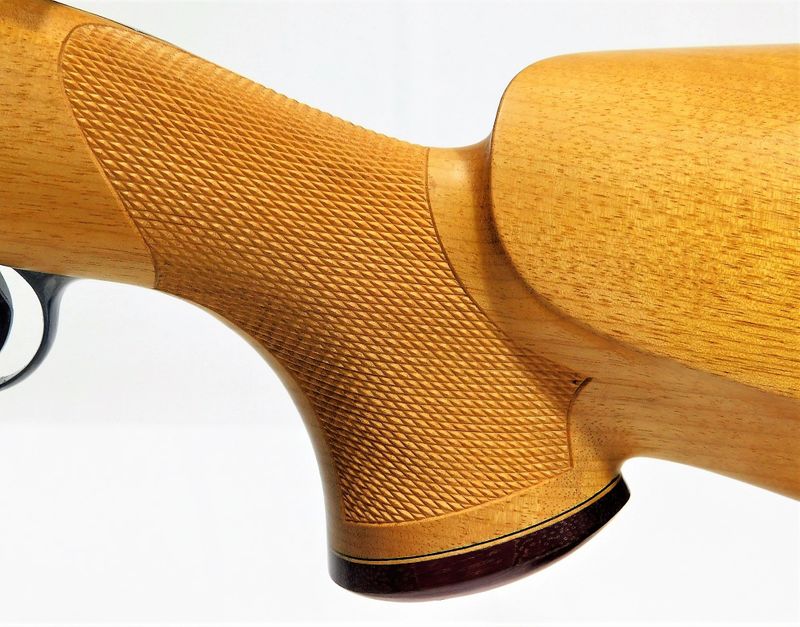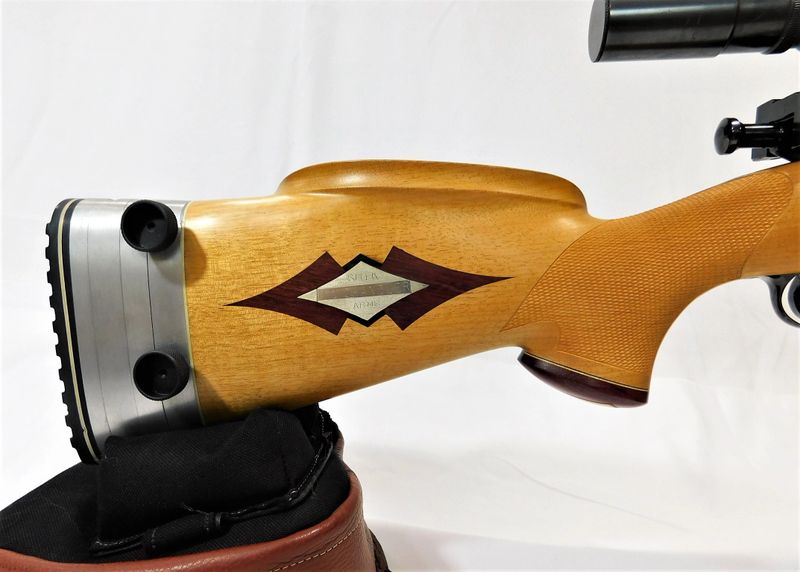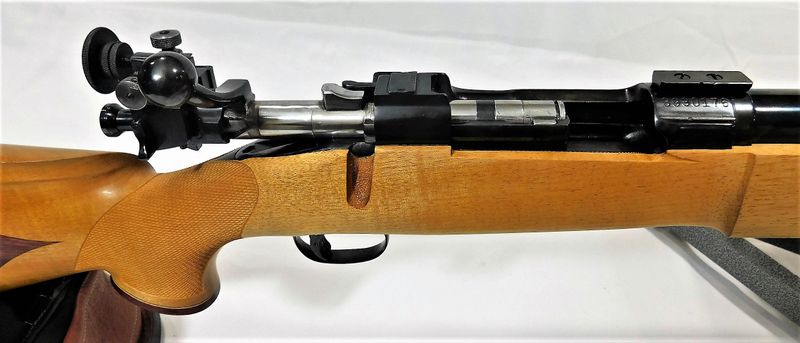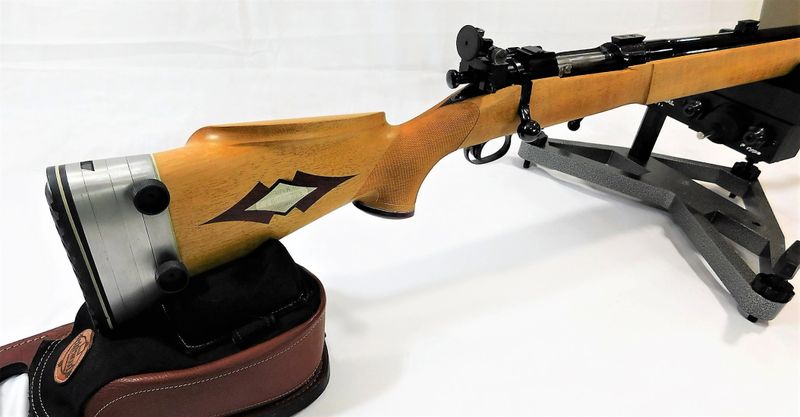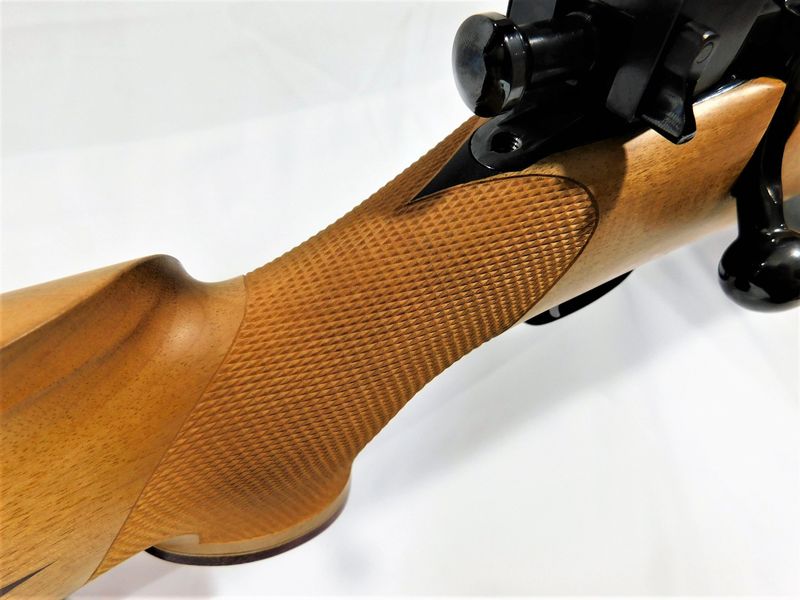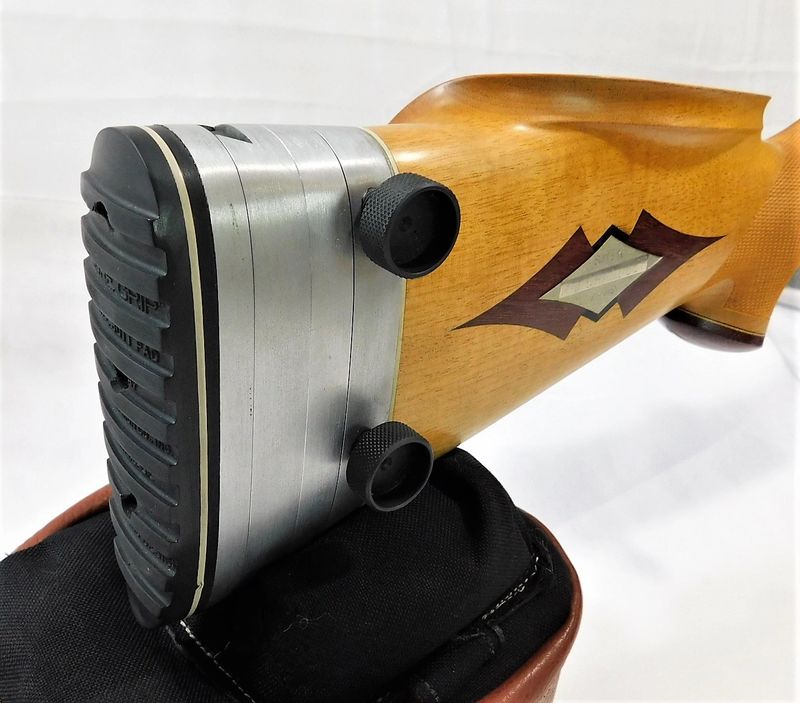 Nighthawk 1911 .45ACP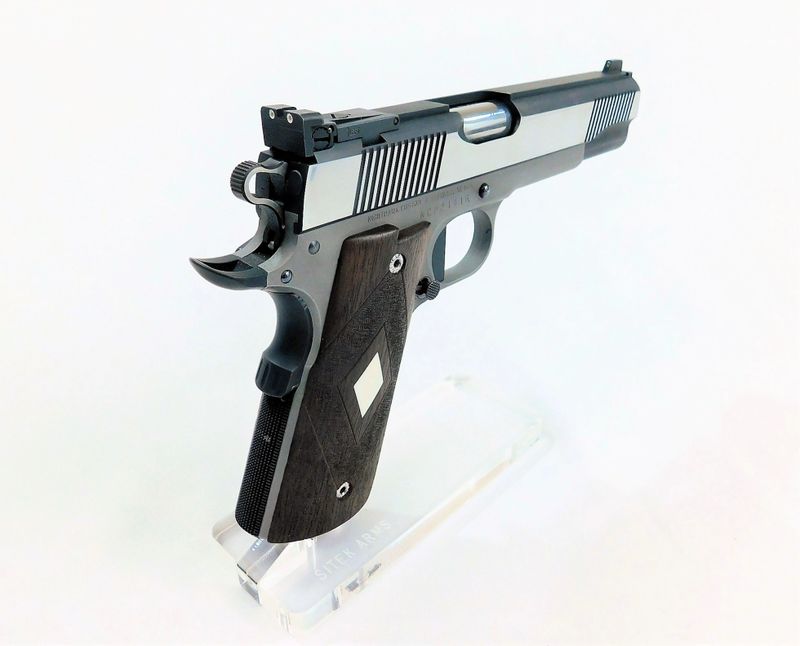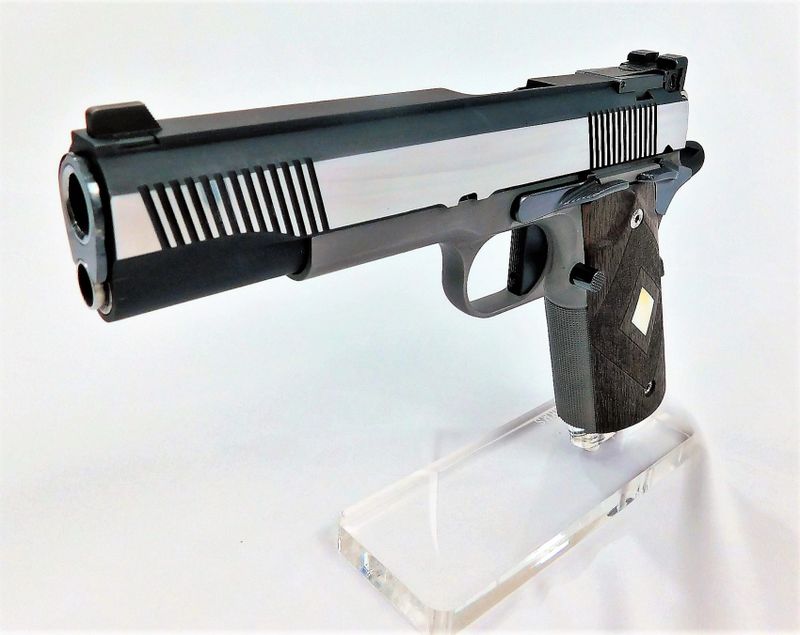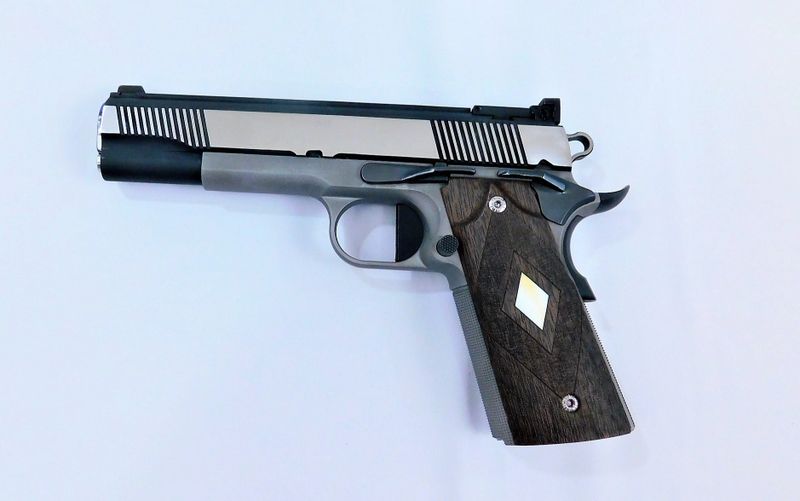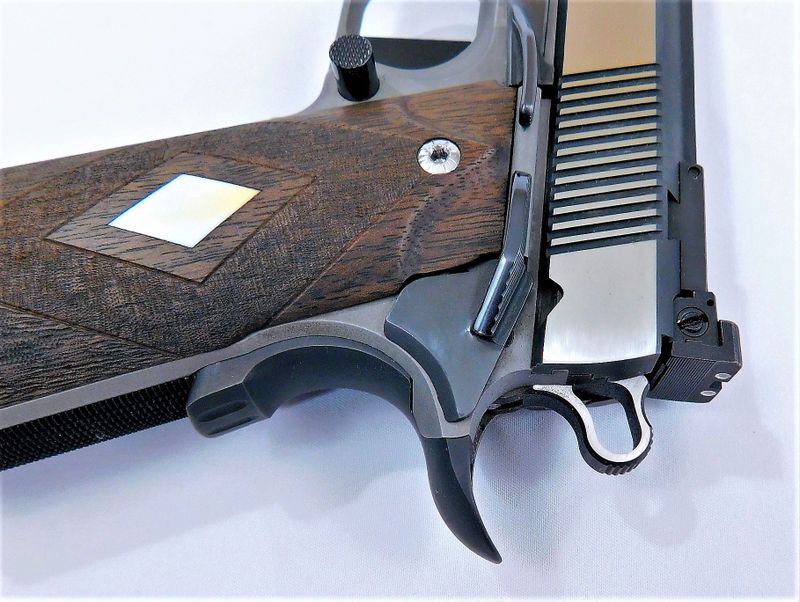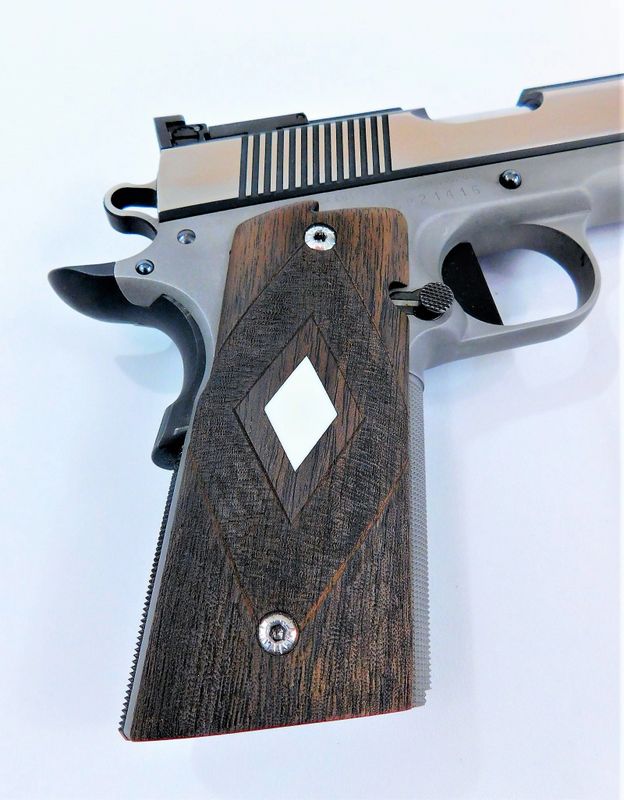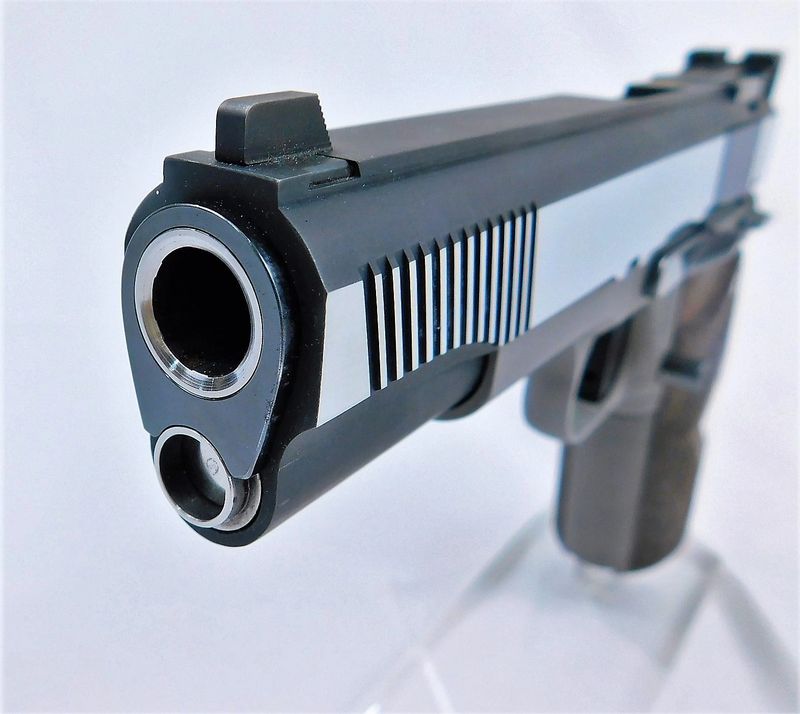 Sitek Arms .26 Nosler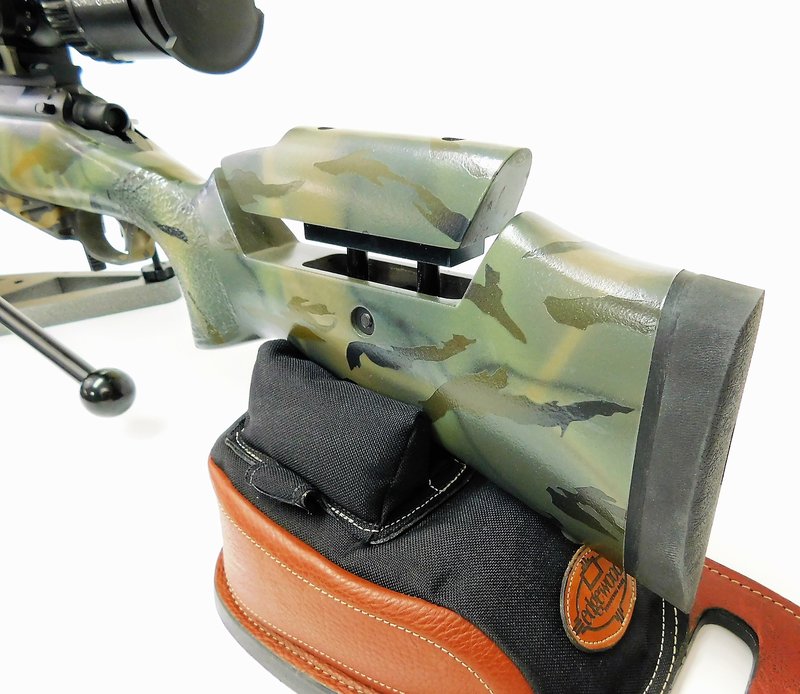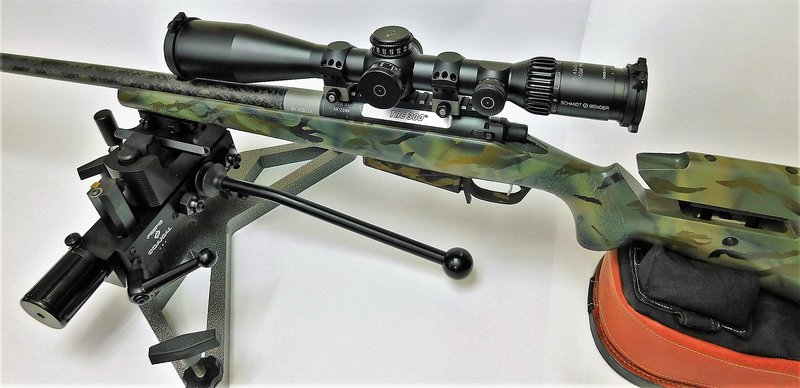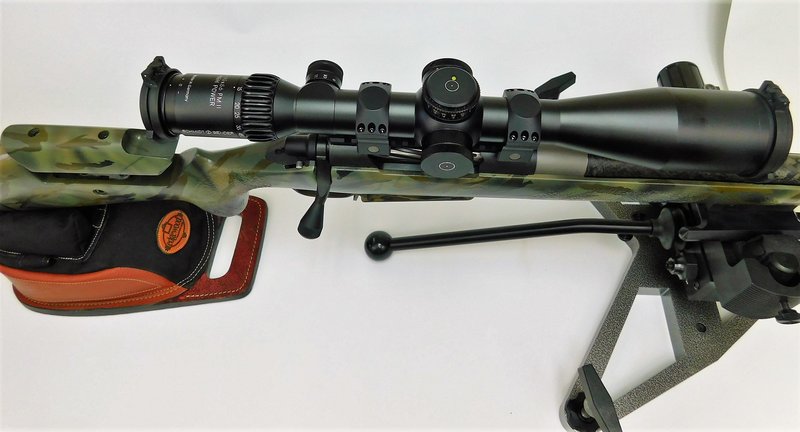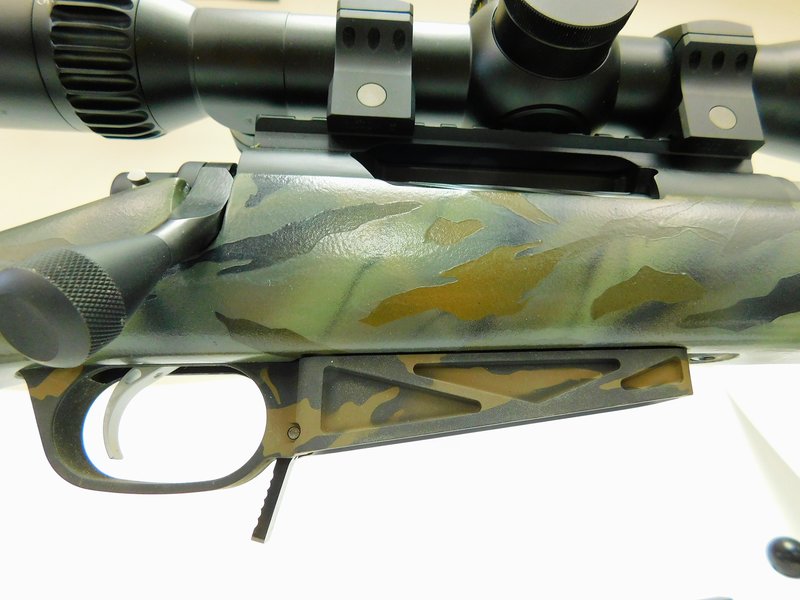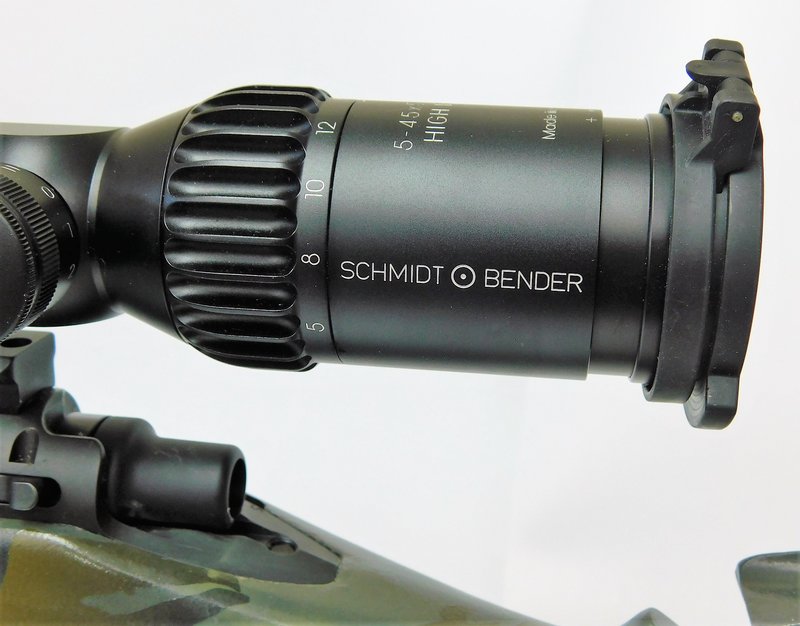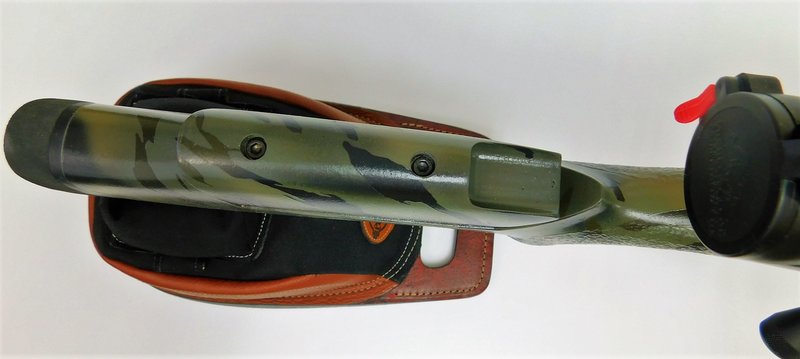 Sitek Arms "The Annihilator"
These heavy weight Bench Rifles were built using Stiller P1000 Dual Port Actions. 1 3/8" stainless fluted Lilja Barrels, with 20BR match chambers. All stainless parts were hand polished with matte blued accents. One Rifle is made of heavy dense 55 year old Myrtle wood, with Holly and Ebony inlays, and a 3" flat forearm for stability. The other pictured rifle is the same, except it has an American Walnut stock, with Rosewood and Ebony inlays. Both grips sections have wrap around fine stippling.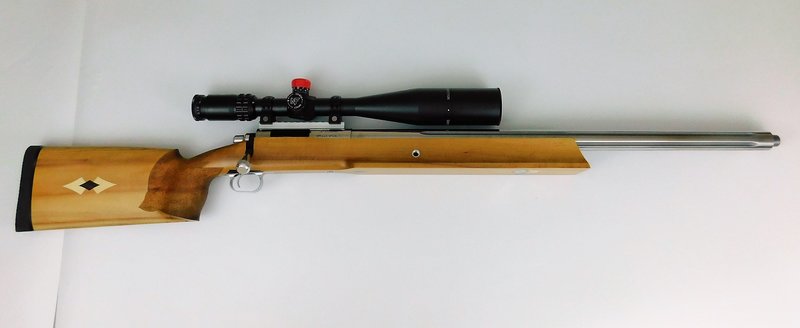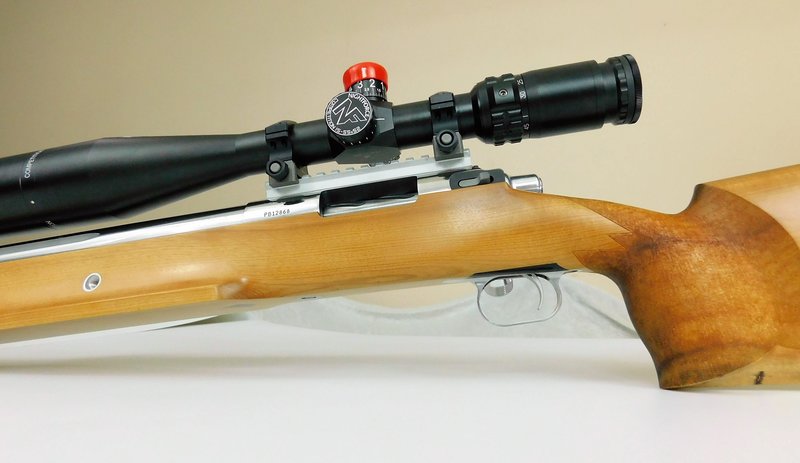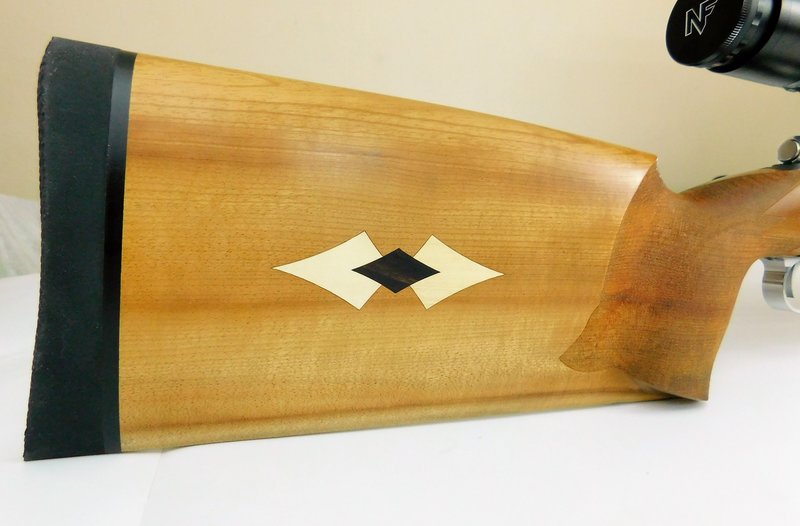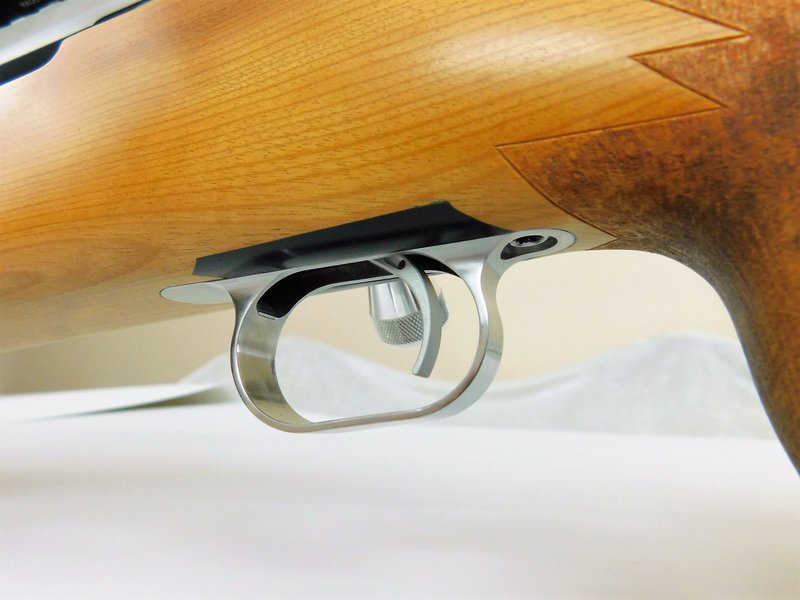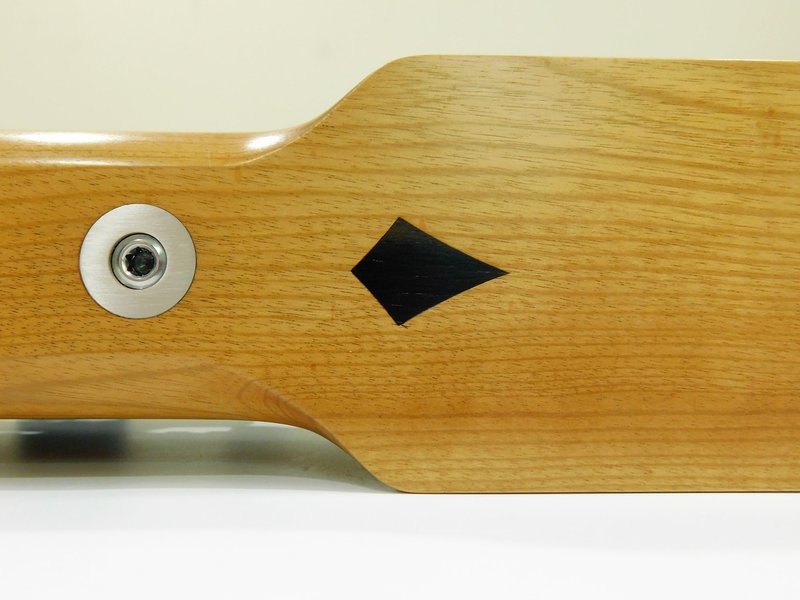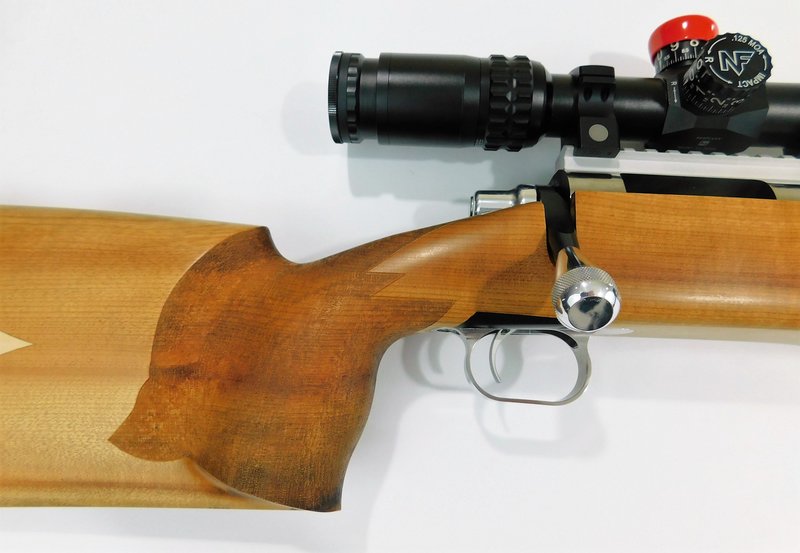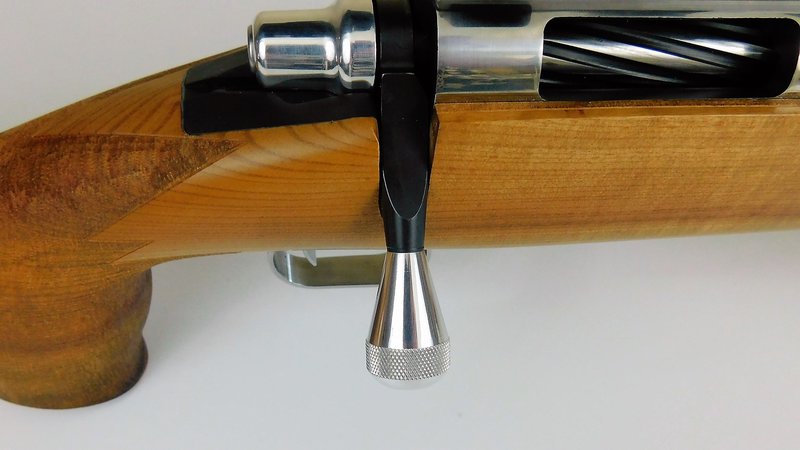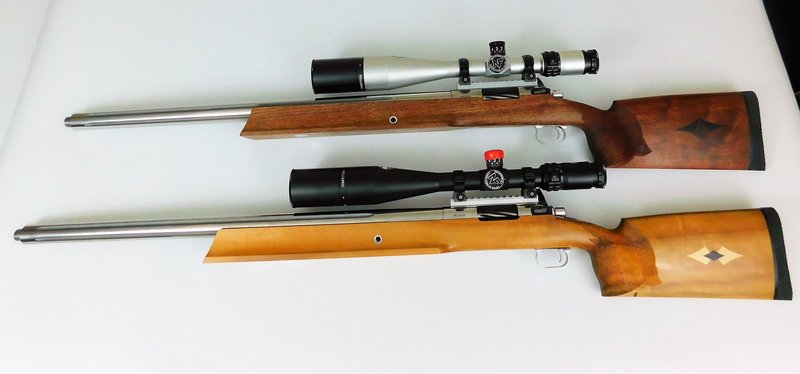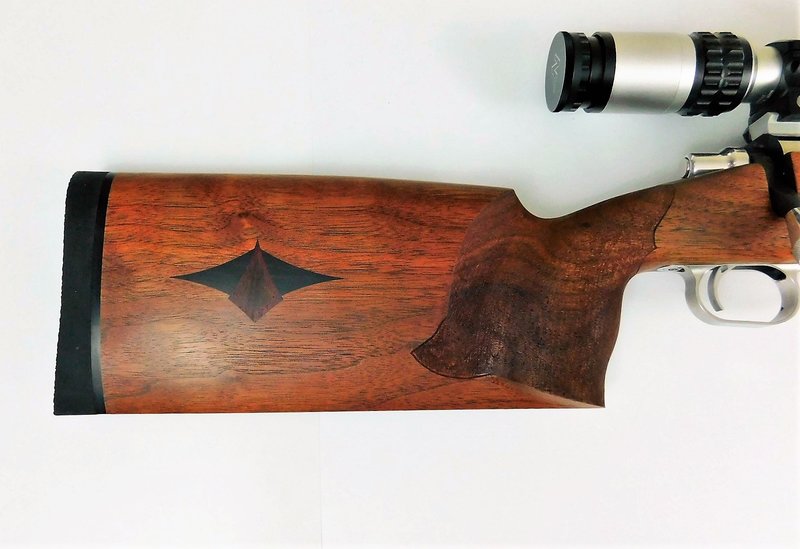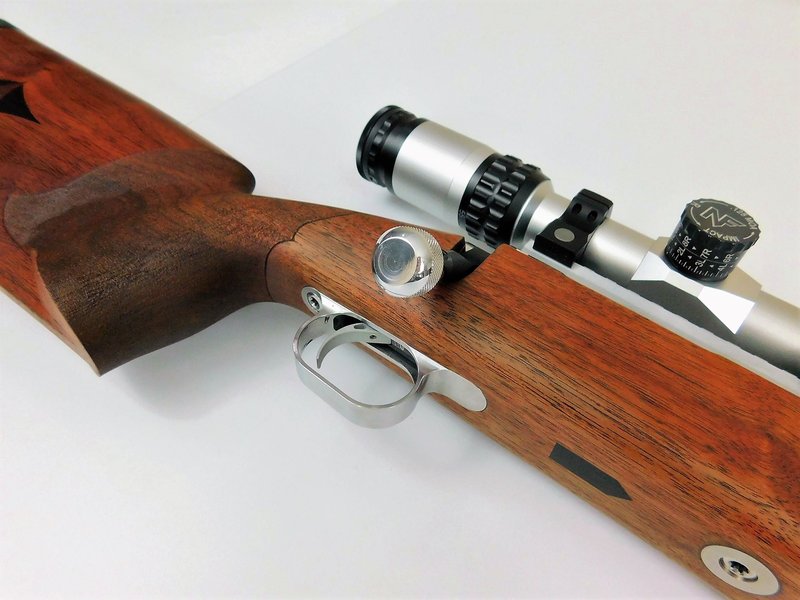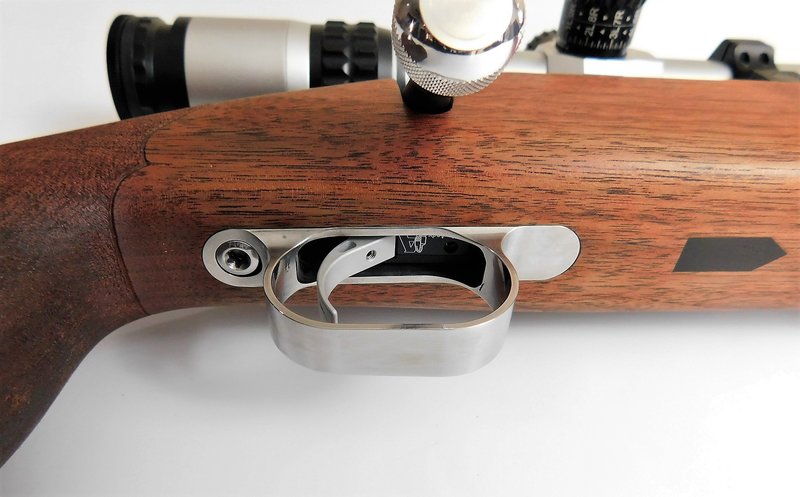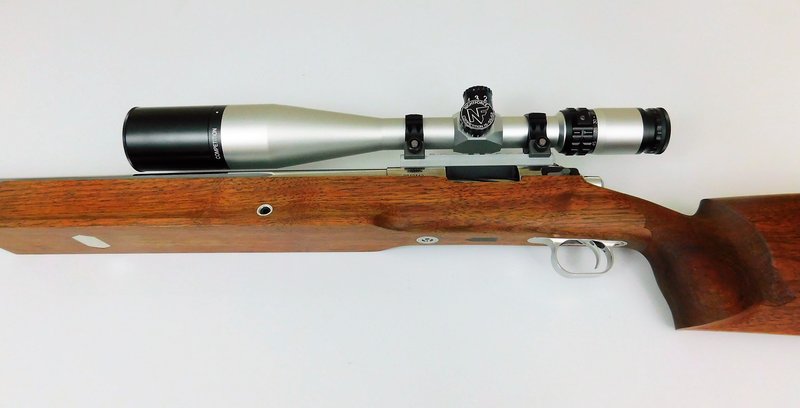 Sitek Arms "The Eliminator"
These magnificent .22 Target Rifles were built from rare, tiger striped Myrtle wood, and Quilted Maple blanks. Each Rifle has a Stiller 2500X action, a Lilja 28" Barrel, and a Bix 'N Andy Remington 700 competition trigger. All parts were hand polished for a deluxe finish.  A 3" flat forearm, custom inlays in the butt stock, and the bottom of the forearm are also featured.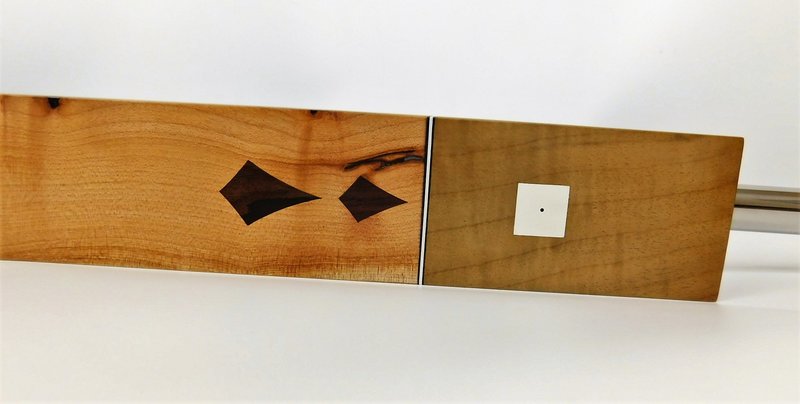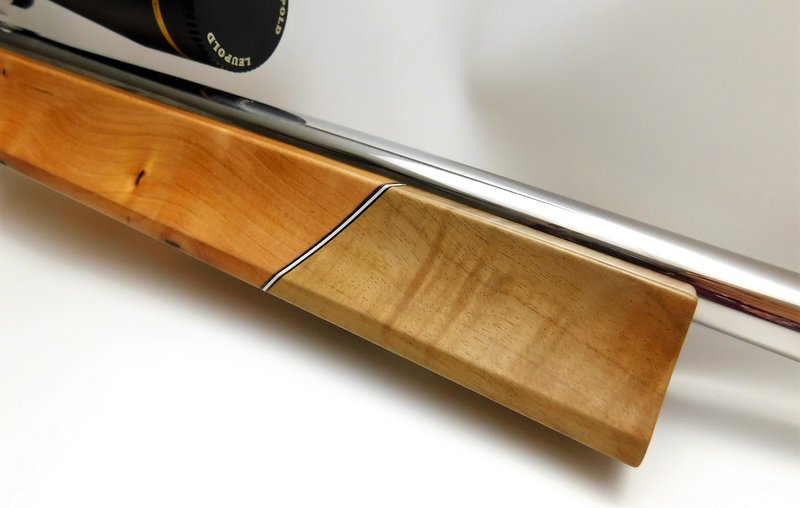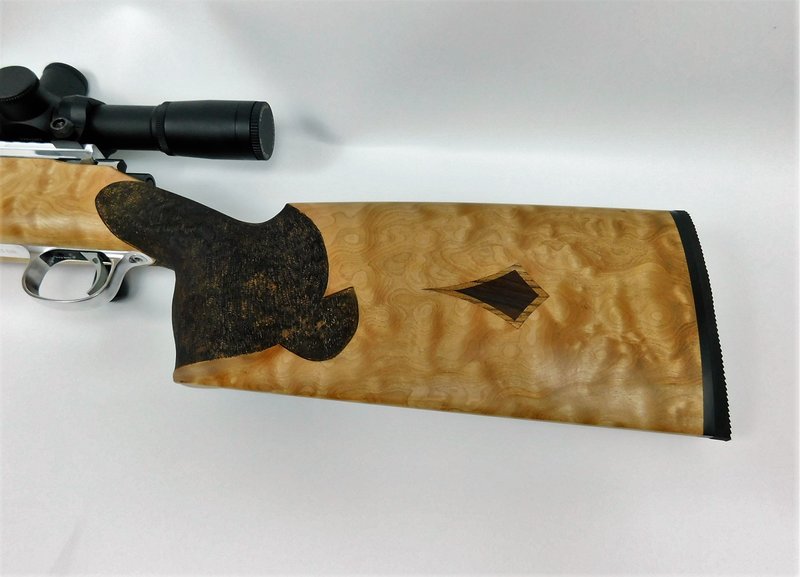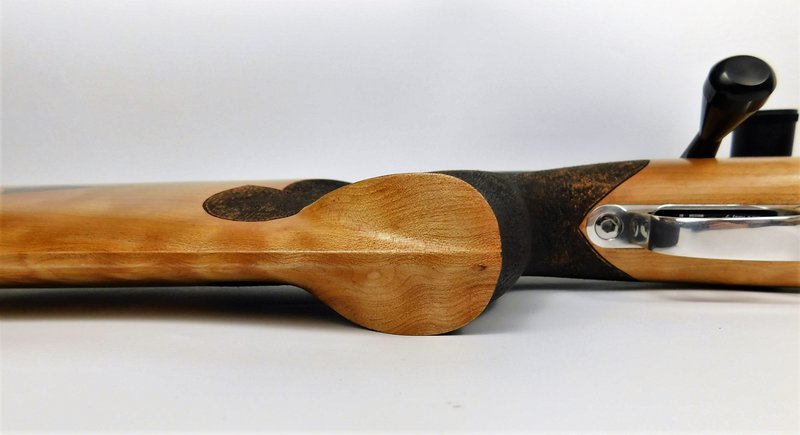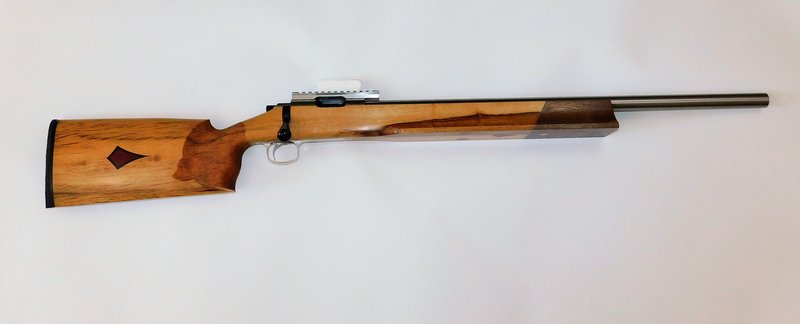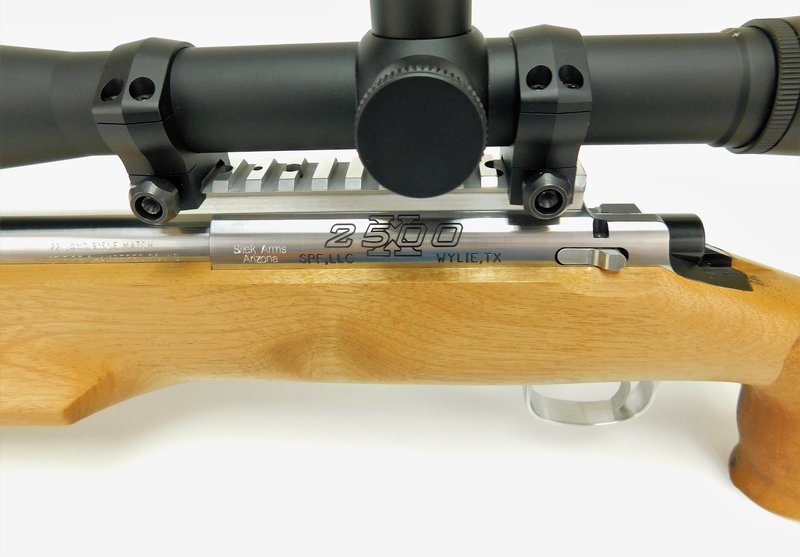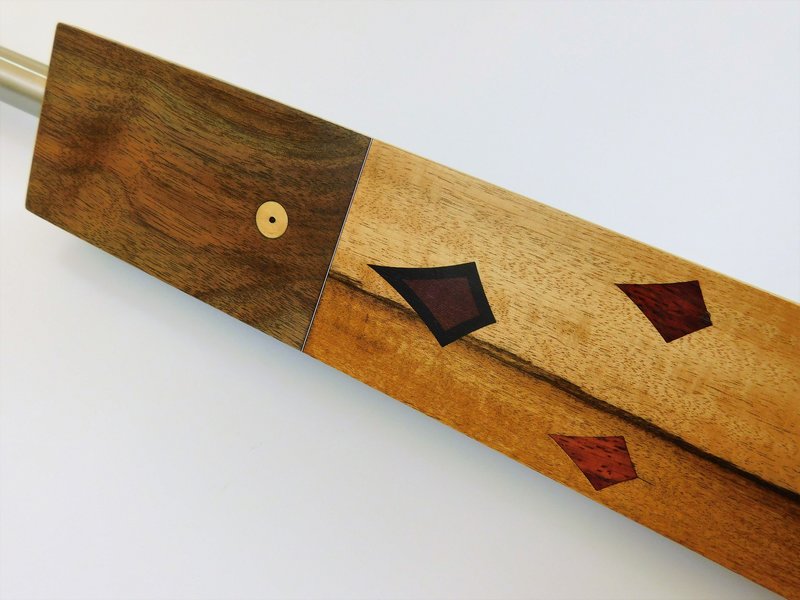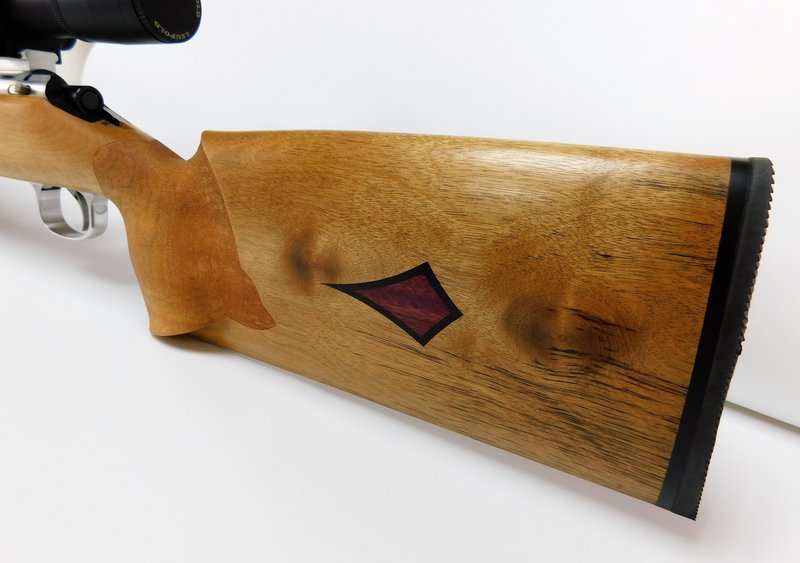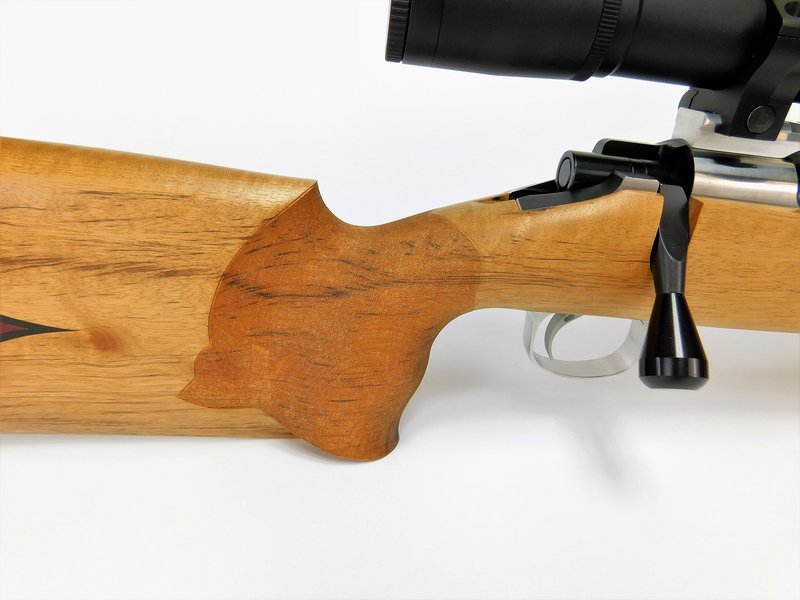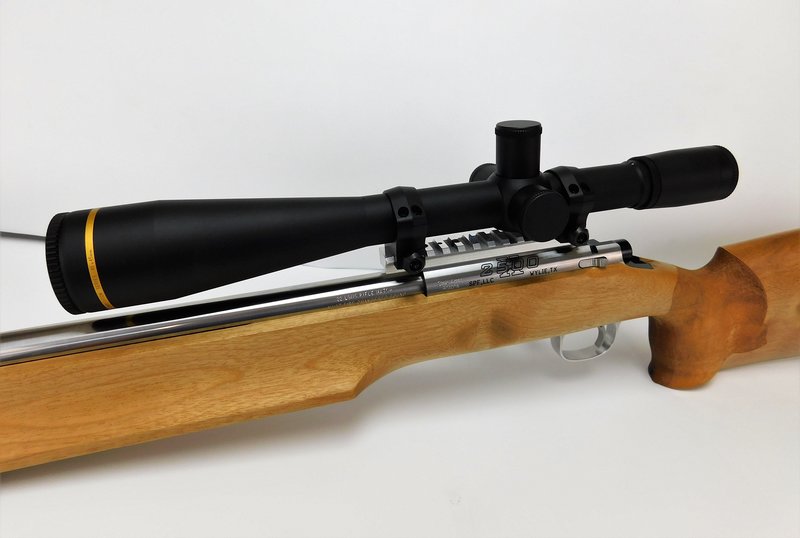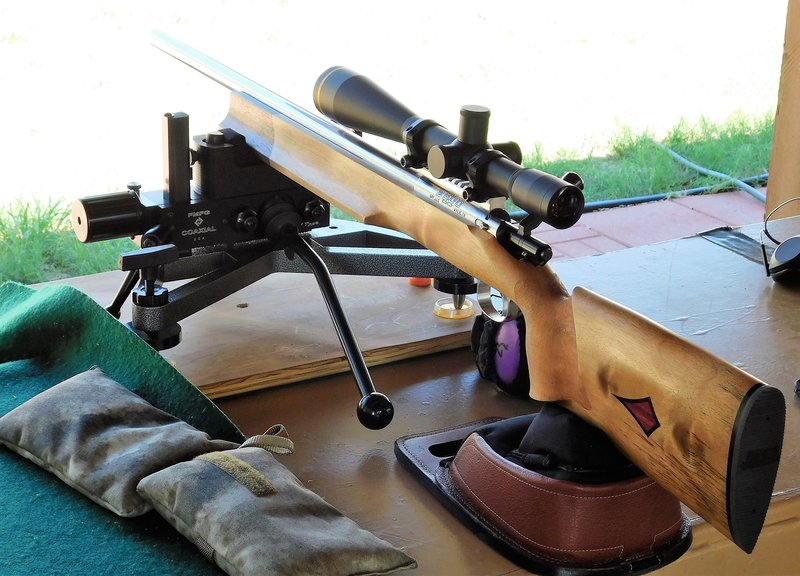 Remington 700 .308 Win 
Blueprinted from a Remington 700 stainless Action, this Rifle was internally relieved to accommodate a Berger 210 gr bullet, the bottom metal was nickeled, barrel threaded by Sitek Arms for a VLD Bullet, internal Pic Rail base installed, and the butt stock was modified for QD swivels. Bix 'N Andy Trigger, Proof Research Sendero Barrel, and a McMillian stock, which was modified and given a custom paint job by Sitek Arms.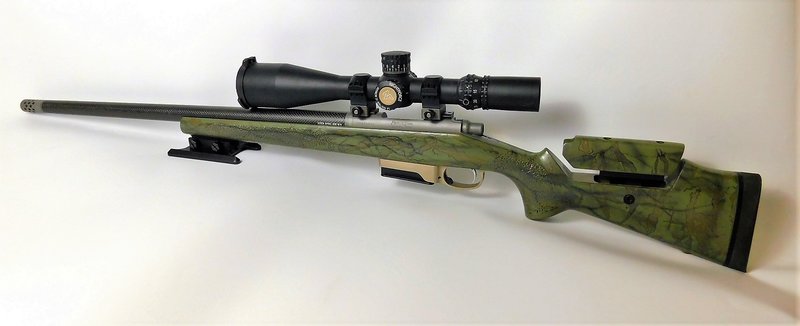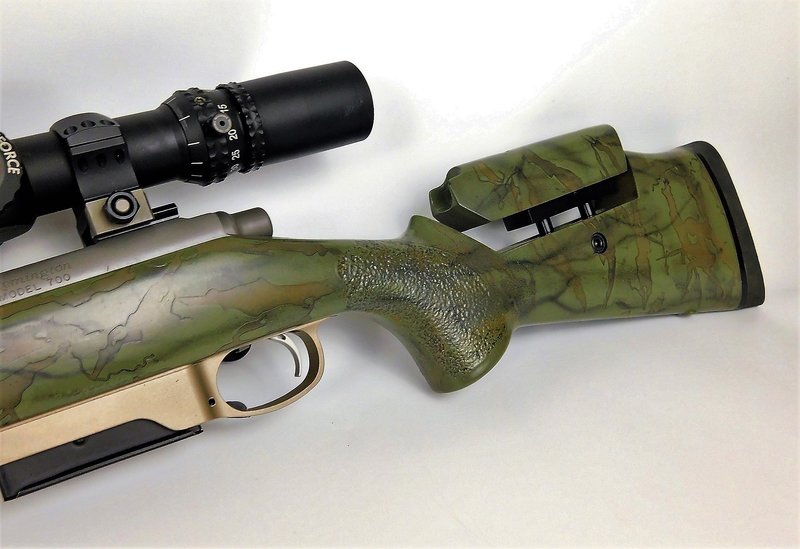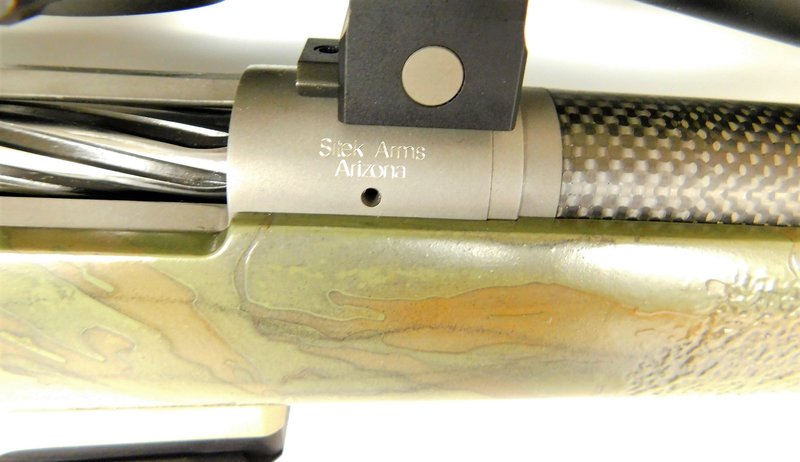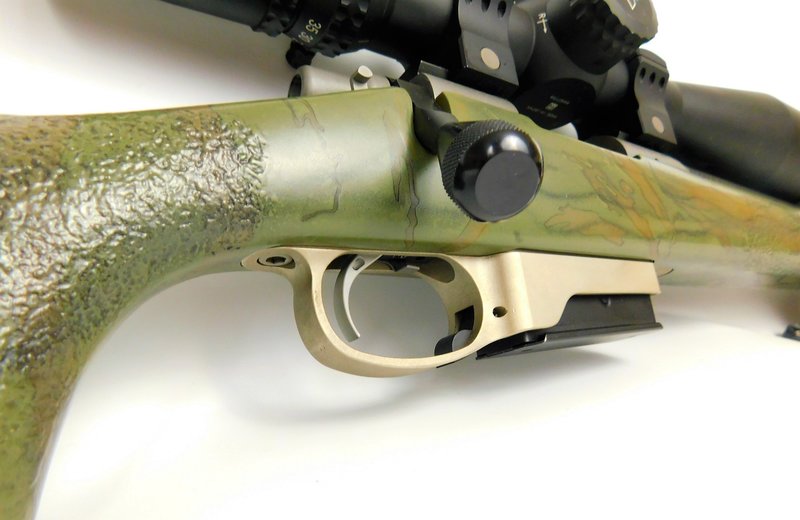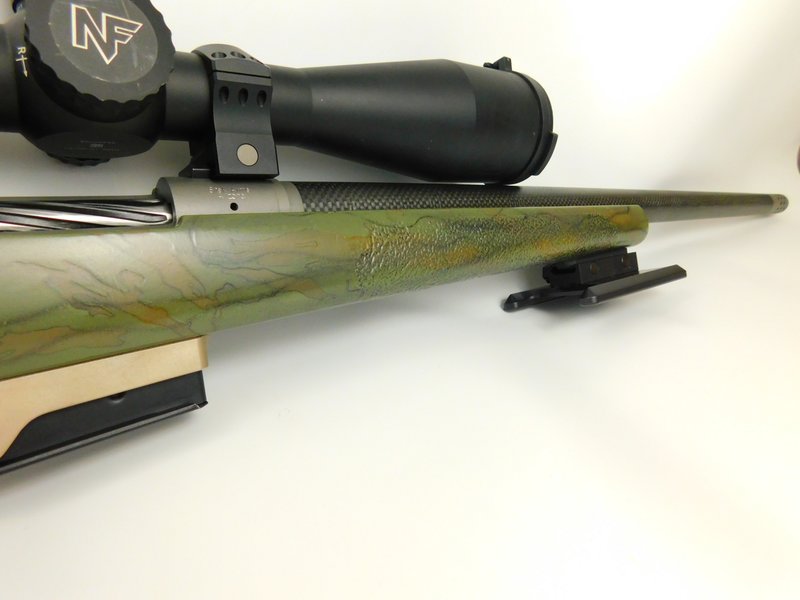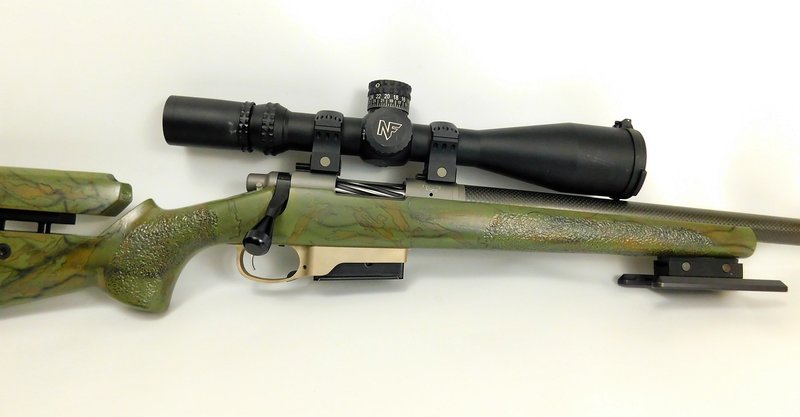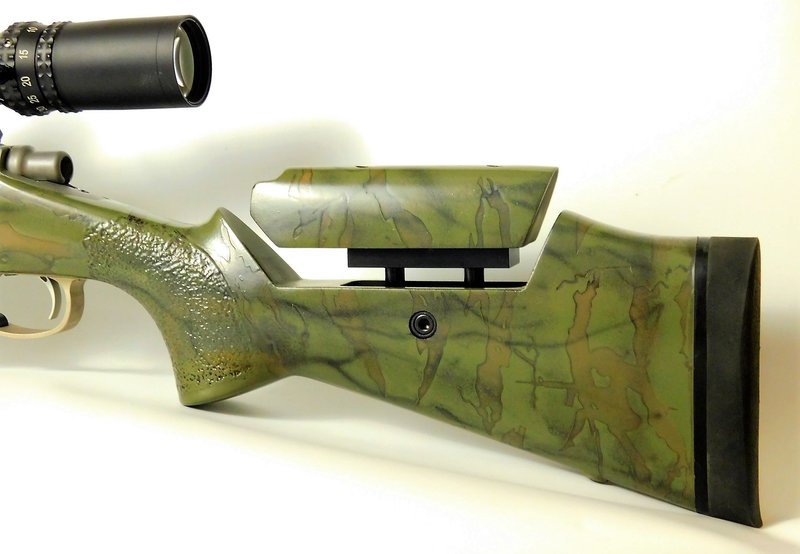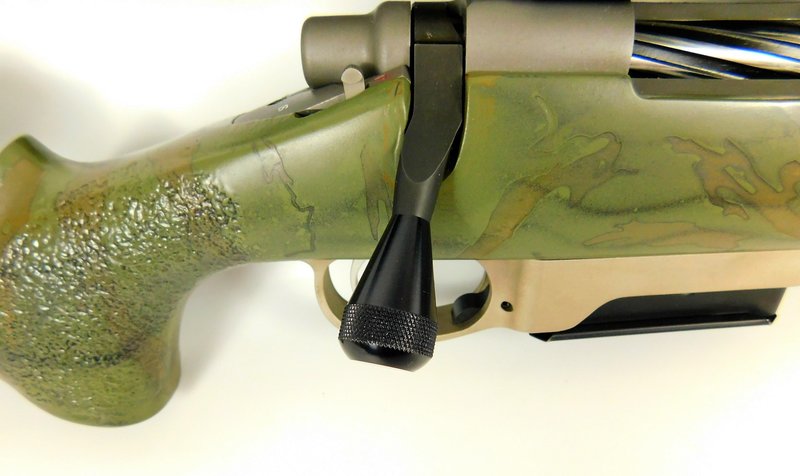 Colt 1911 .45 ACP
Our one of a kind 1911 is featured in the October 2017 Issue of Handloader Ammunition Reloading Journal (see Press for full Article). Key features; Custom Ivory grips, 30 LPI checkered front strap, with a custom square cut, and a 24k gold sight. The slide, rib and other steel parts were proprietary Blued for a spectacular finish. The Pistol was engraved by Master Engraver Rachel Wells.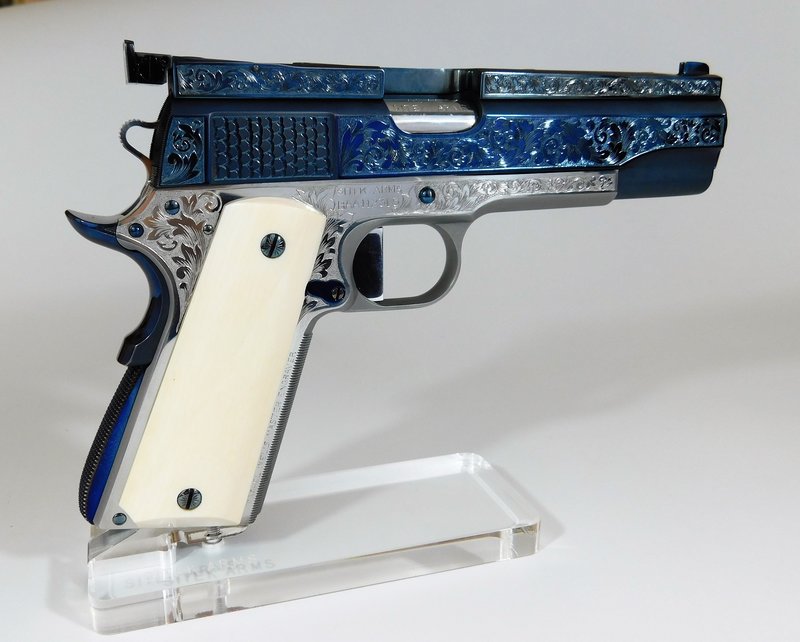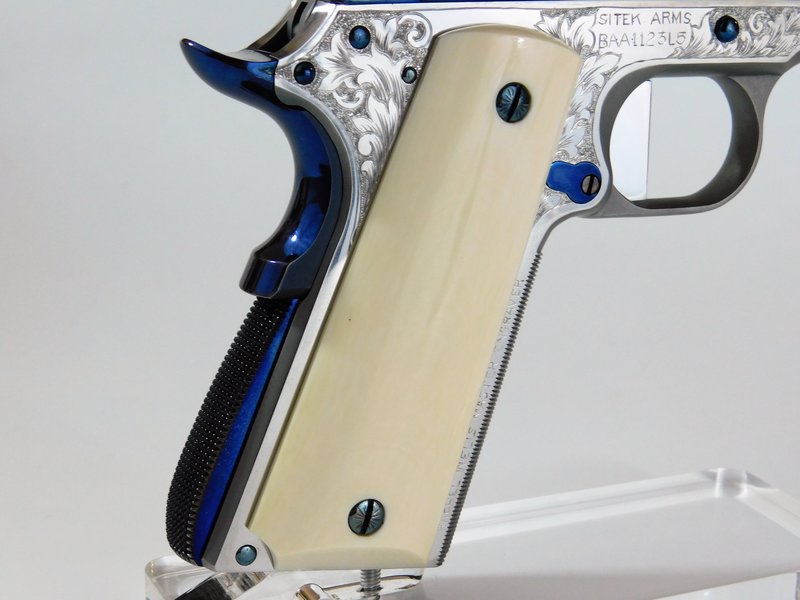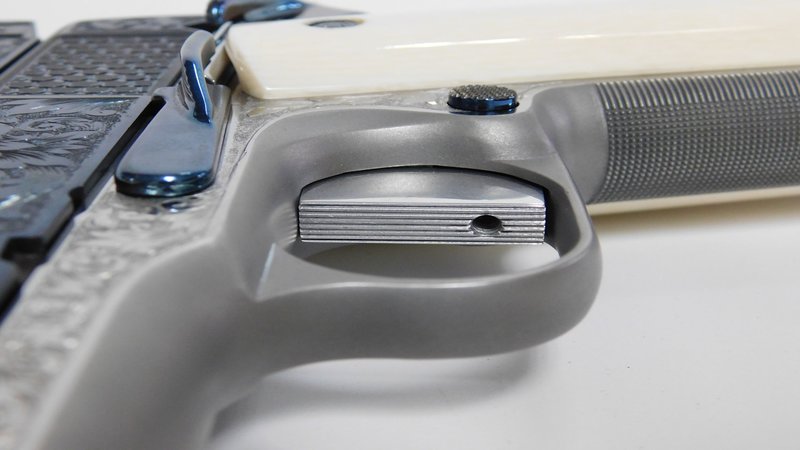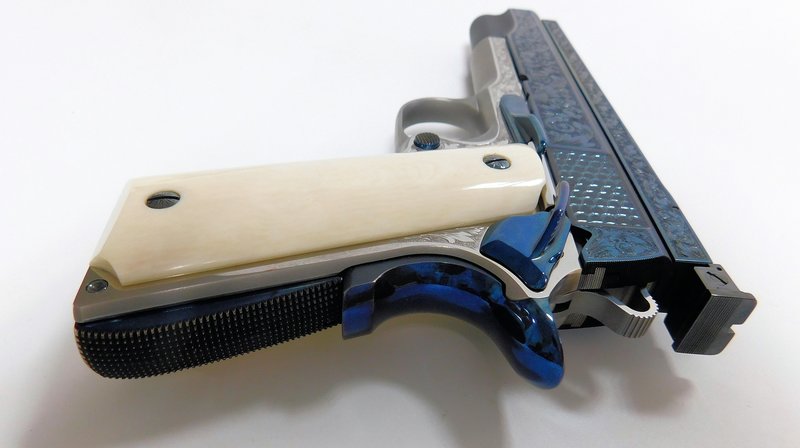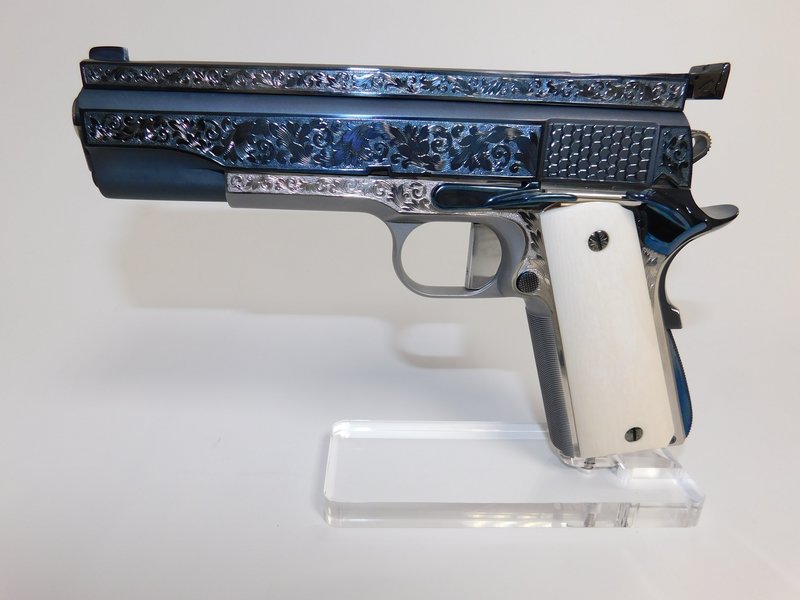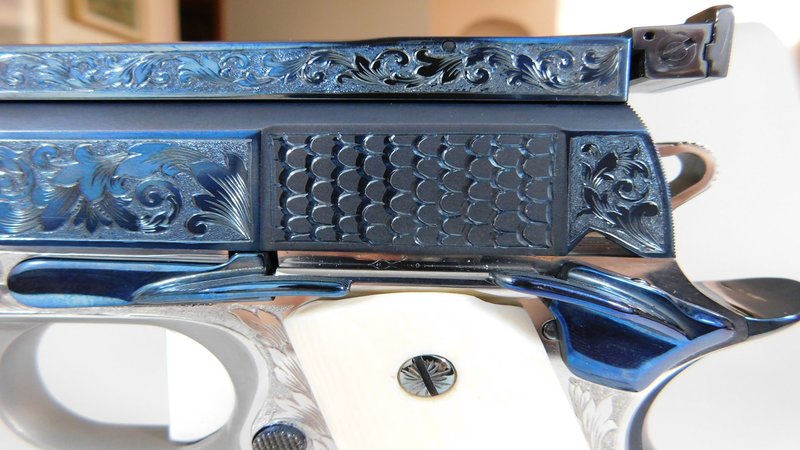 Winchester 64 .32 Win Special
This Winchester is featured in the May 2016 Rifle Sporting Firearms Journal (see Press for full article). This rifle has a handmade stock, and forearm, that came from a 40 year old Maple tree in Sitek Arm's inventory. Key features include; Hand checkering to 22LPI, grip cap with a Silver engraved oval, handmade rear inletted swivel stud, and high hand polished metal.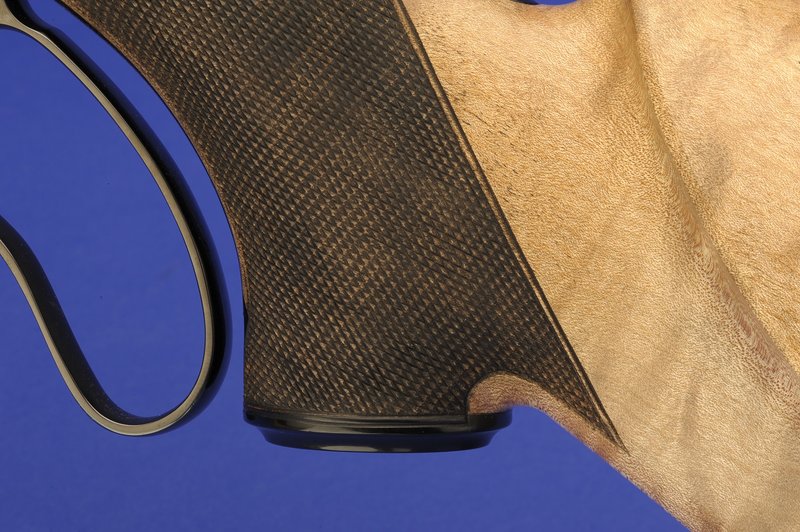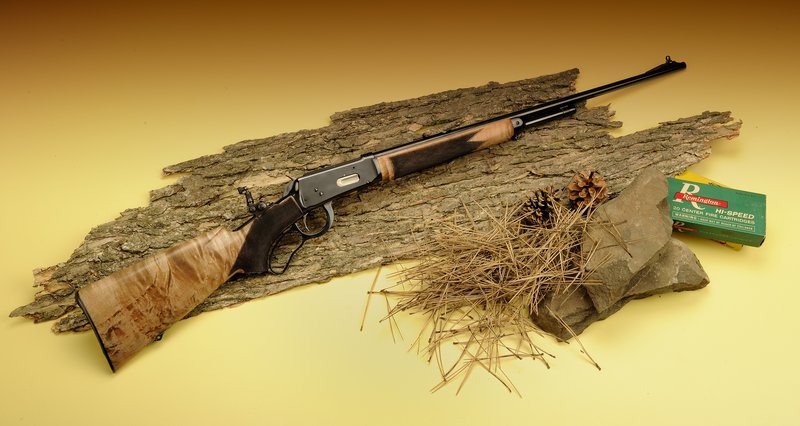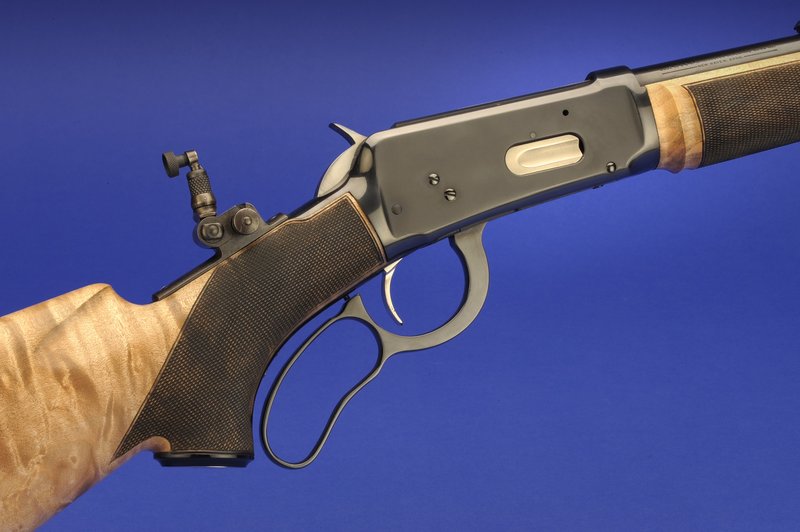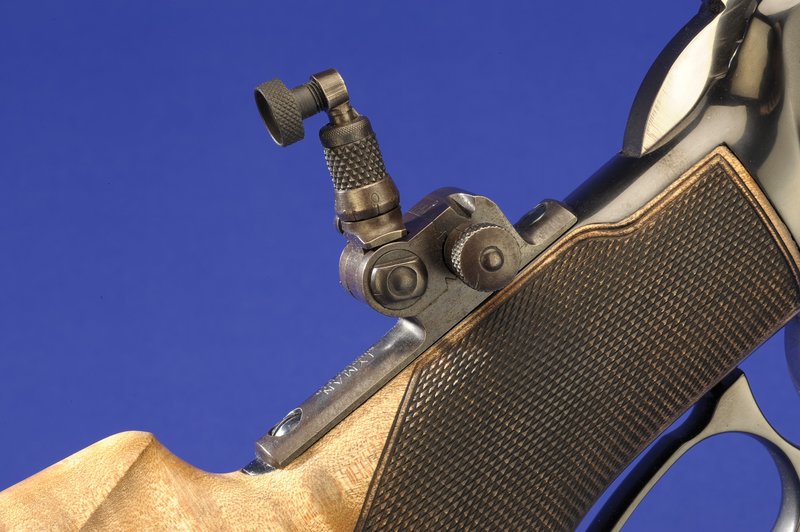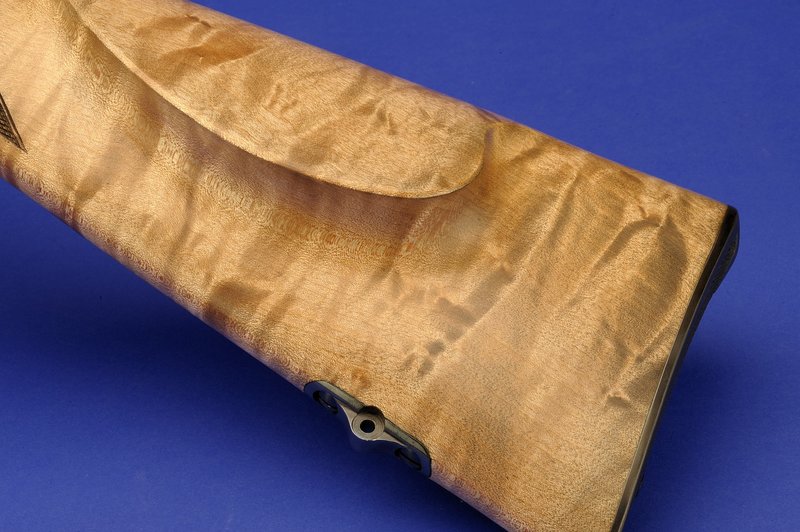 Crown City 1911 .22LR
This 1911 was built from the ground up, with all new components. The top end was dipped in a carbon fiber pattern, with checkering done to 20LPI on the front strap. The slide stop was made by Sitek Arms, along with Custom Myrtle wood front strap finger stop grips, and snake scale checkering.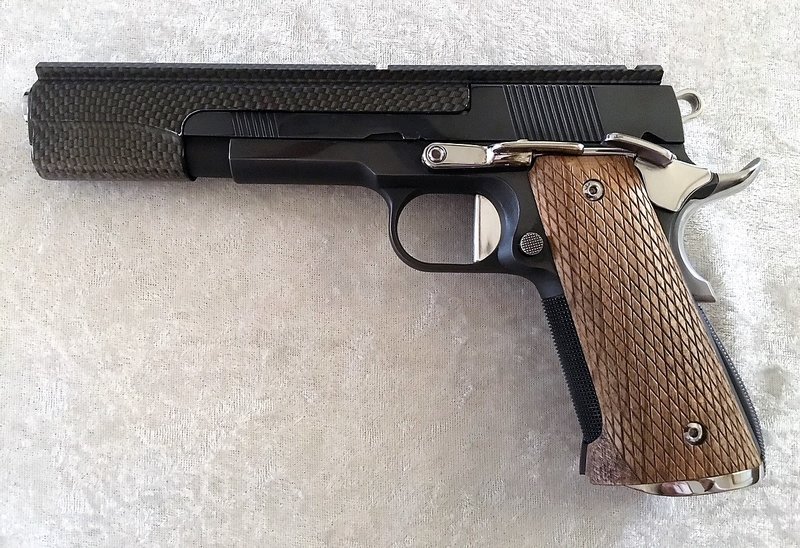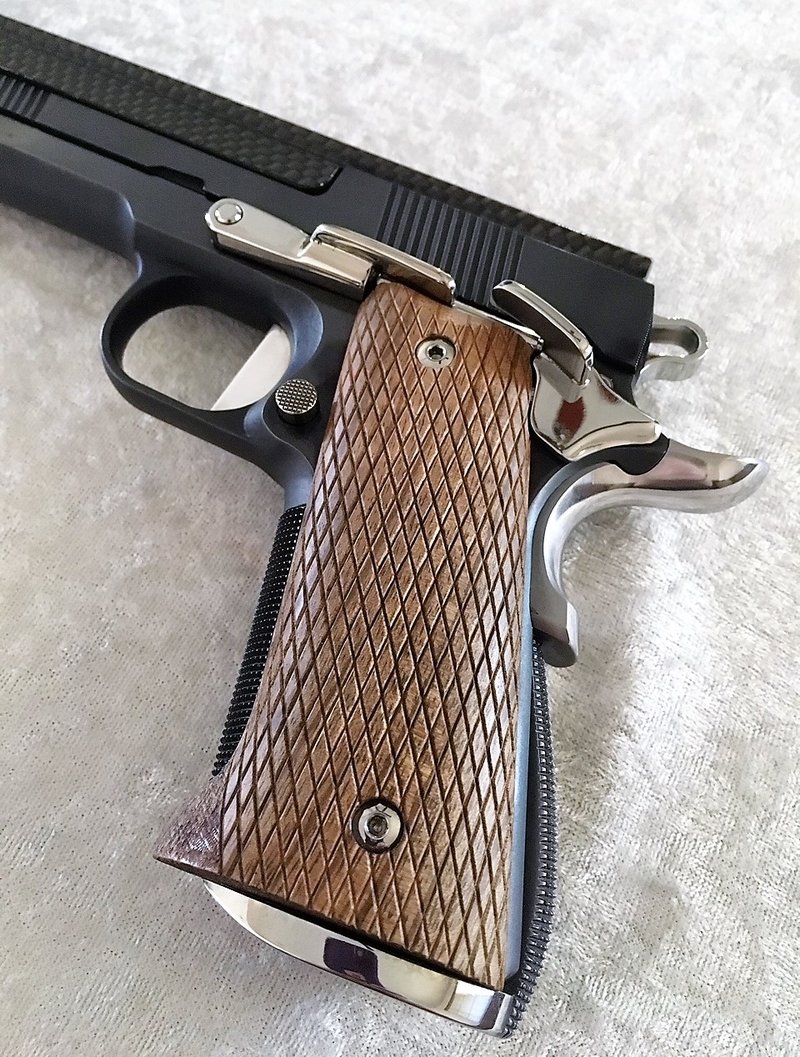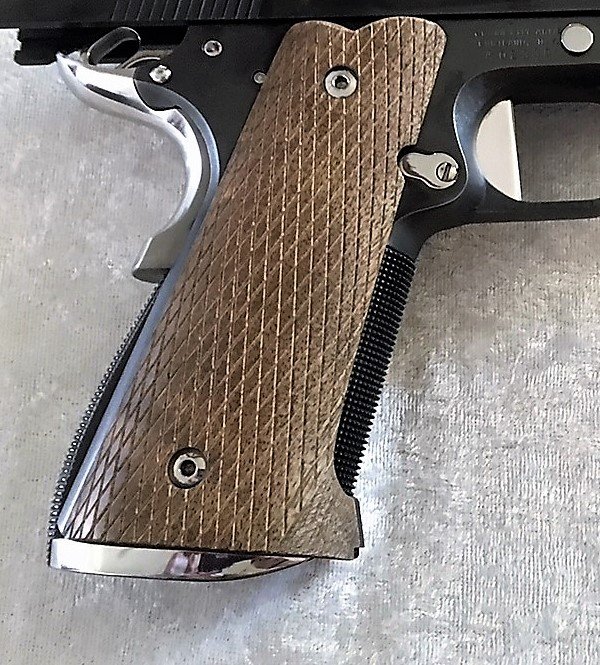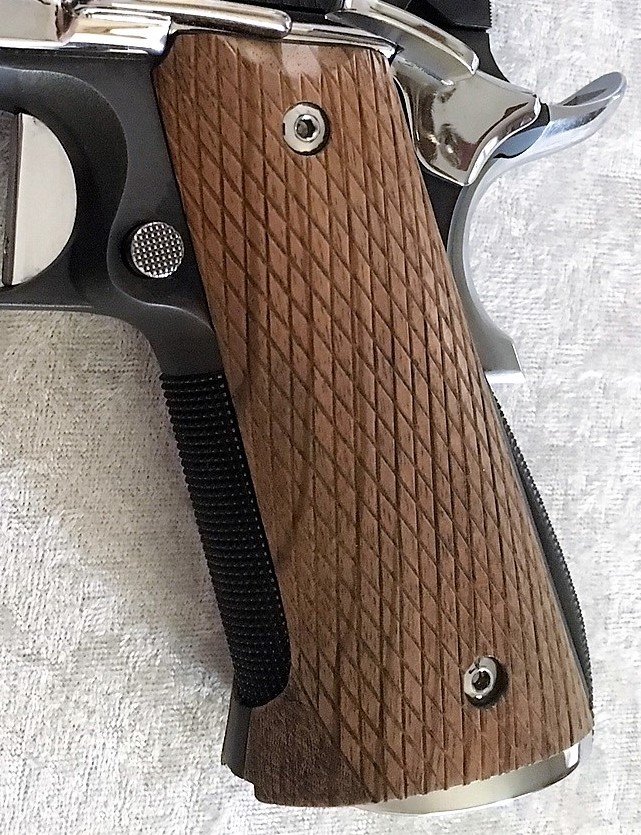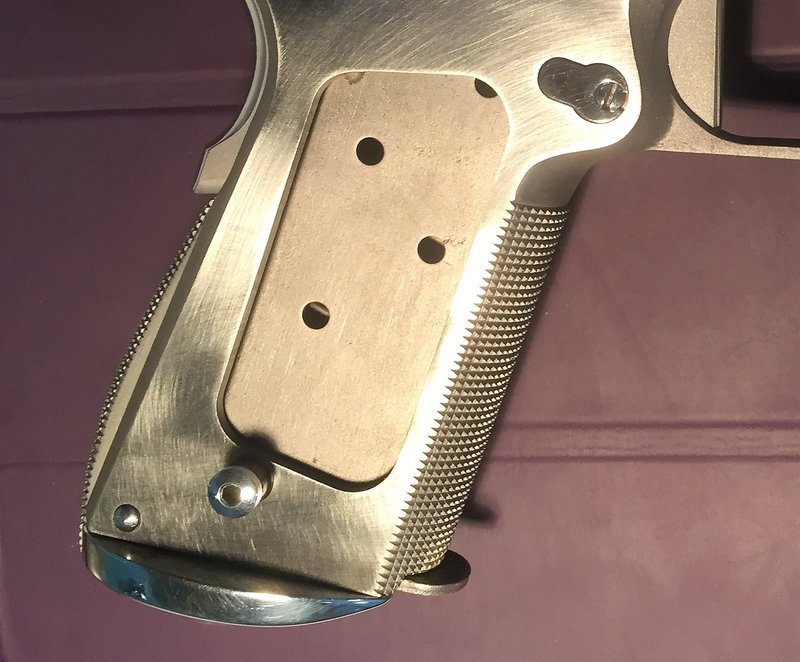 Colt Series 80 1911 "Austin Behlert" 
The top end was built by Austin Behlert in the mid 90's and then the rest of the pistol was built by Sitek Arms.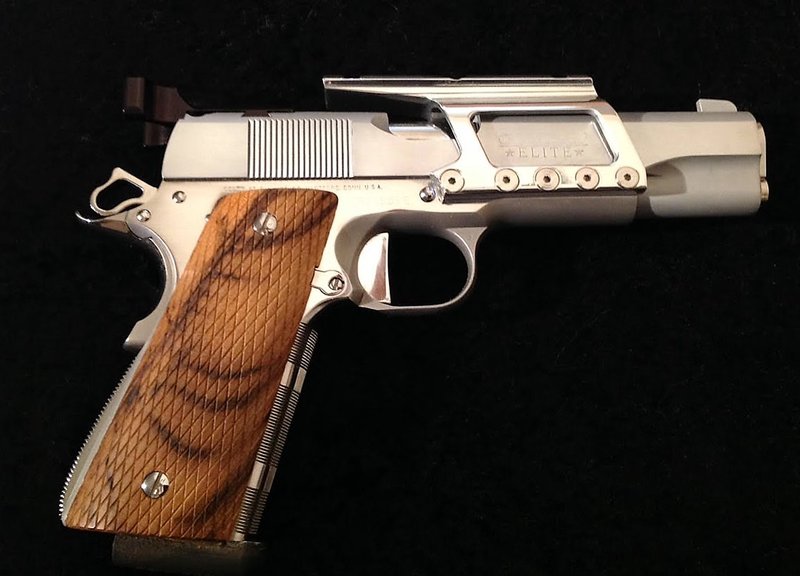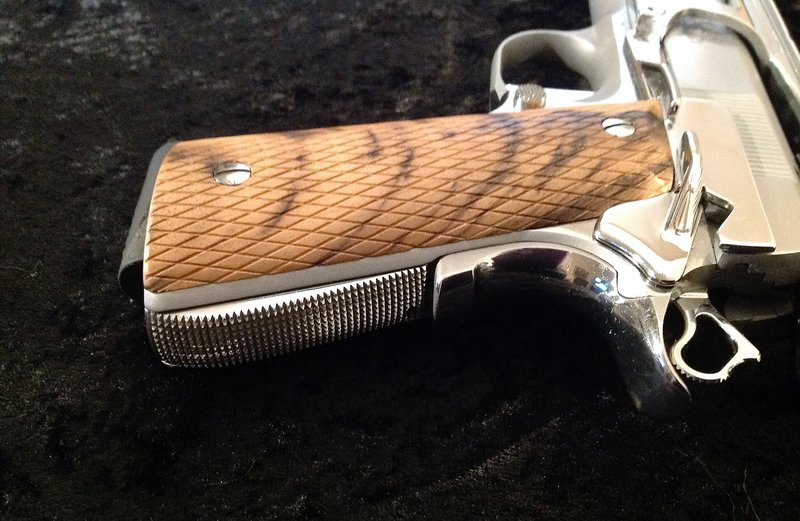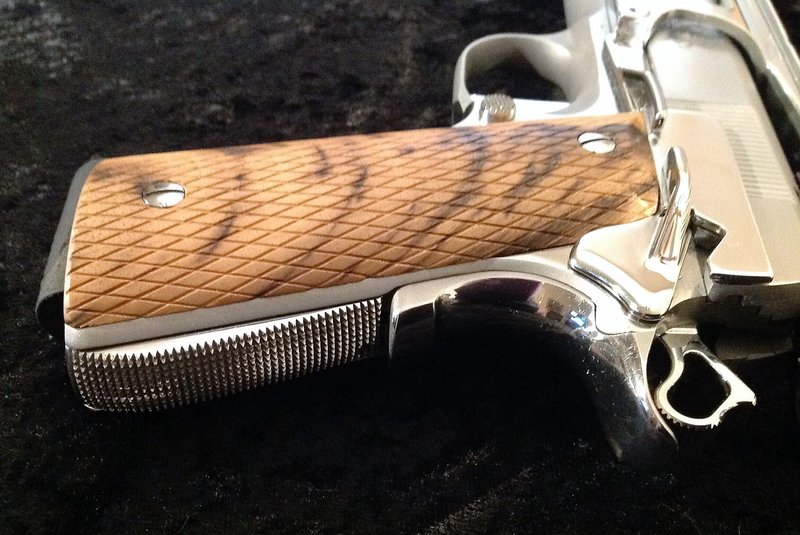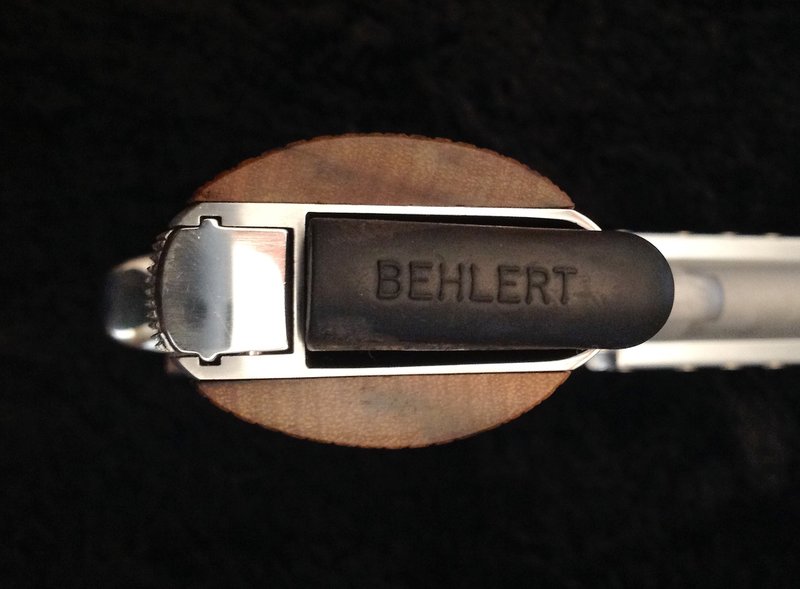 Winchester 1895 .30 Gov't Take Down
This unique and rare Take Down rifle is featured the January 2018 Rifle Sporting Firearm Journal Magazine (see Press for full article). It was hand crafted from an original Winchester 1895 .30-40 Krag action, that was in very rough condition. The rifle features; A custom spalted Myrtle stock and forearm, fine skip line checkering, ultra high polish bluing, a custom barrel band, and front sight. Engraving was done by Master Engraver Rachel Wells.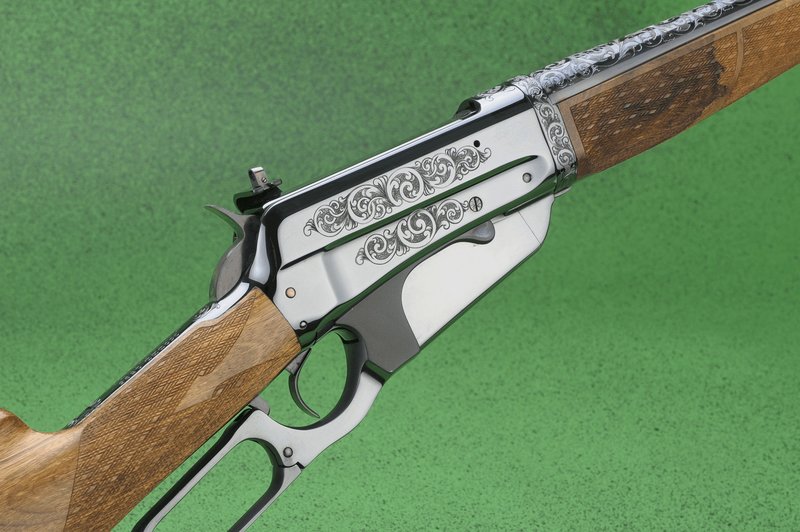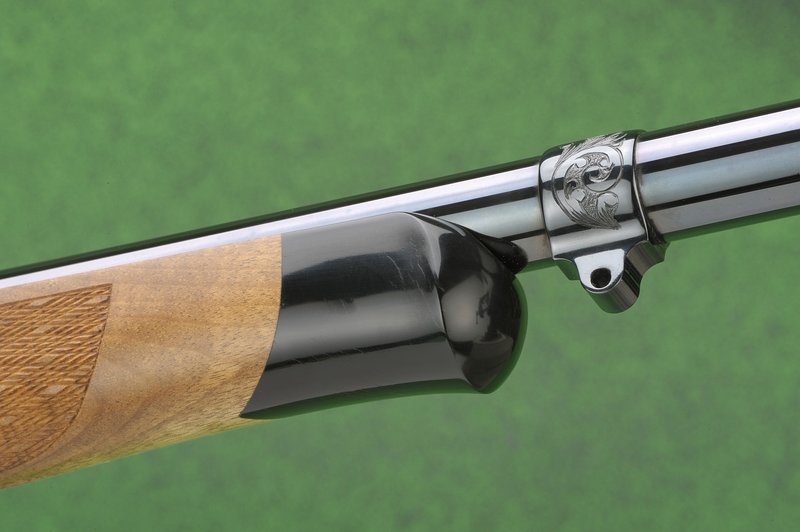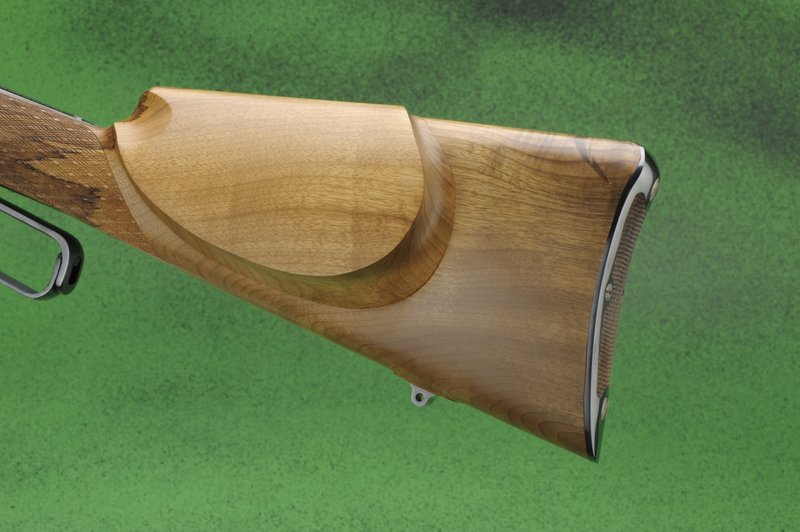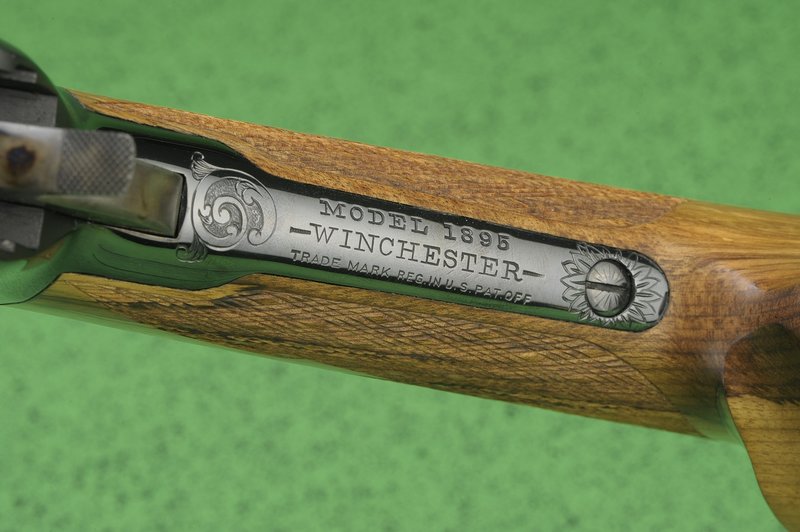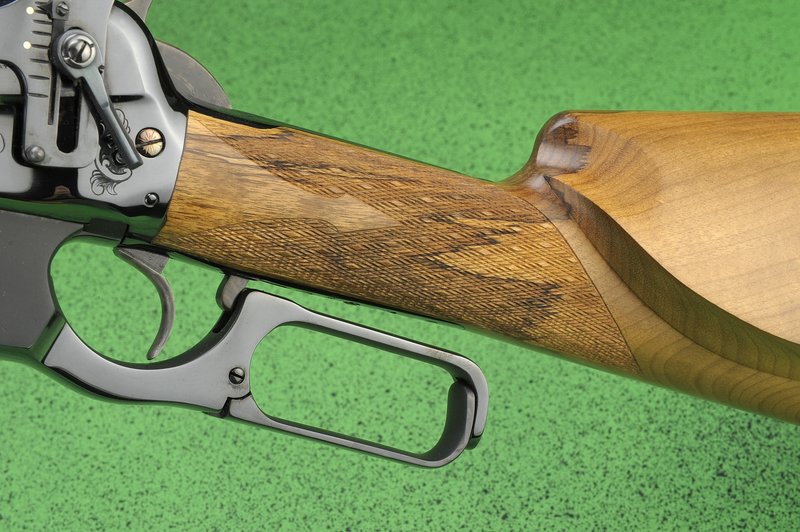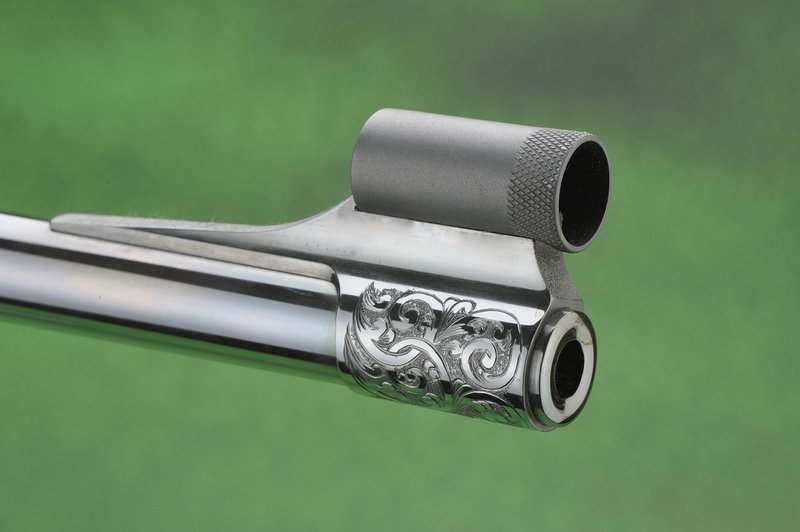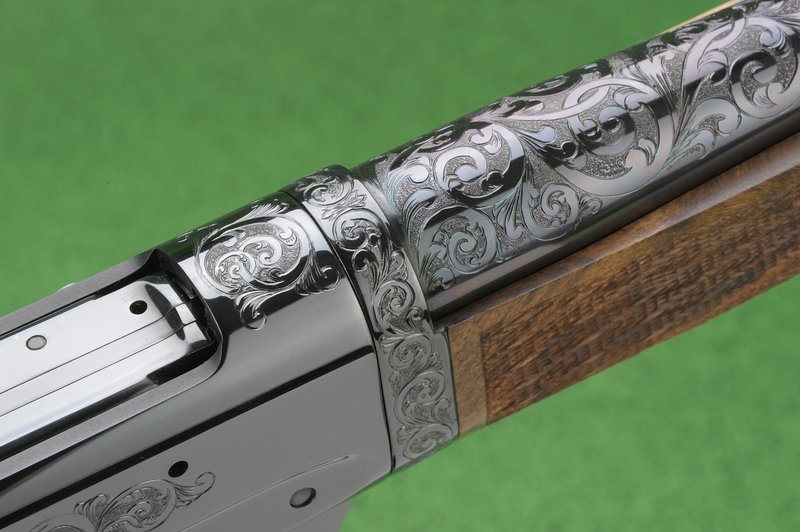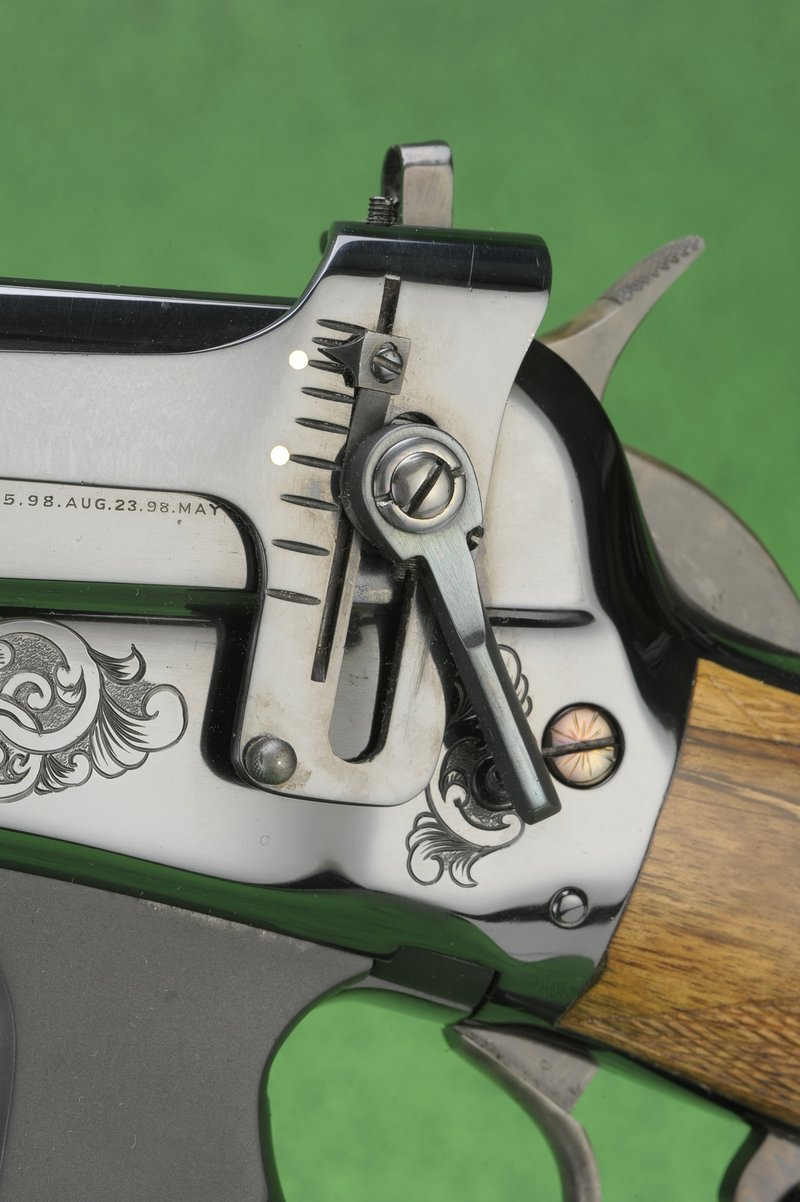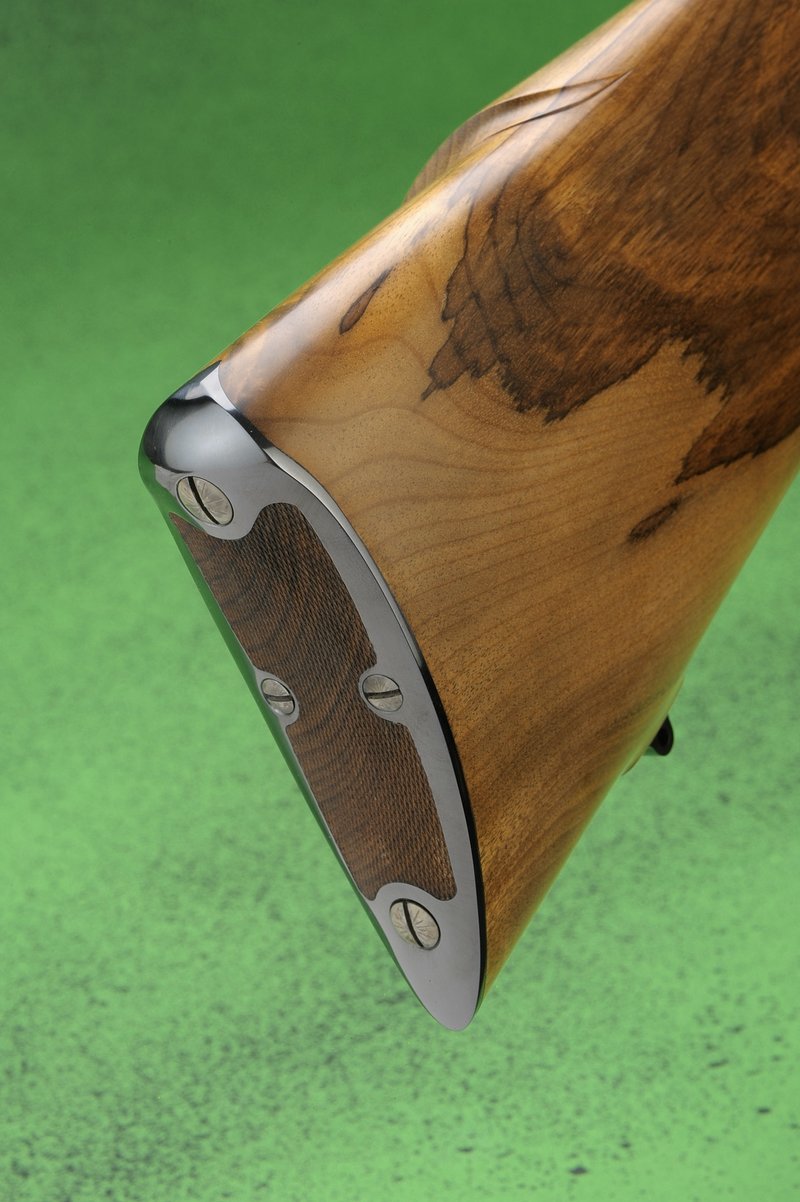 Sitek Arms "Ace of Spades"
Our .20 bench rifle was built with a Stiller Viper Action, a Lilja 28" Stainless Steel barrel, a Bix 'N Andy Remington 700 Competition trigger, and a McMillian HTG adjustable stock. The stock was given a one of a kind paint job by Ted.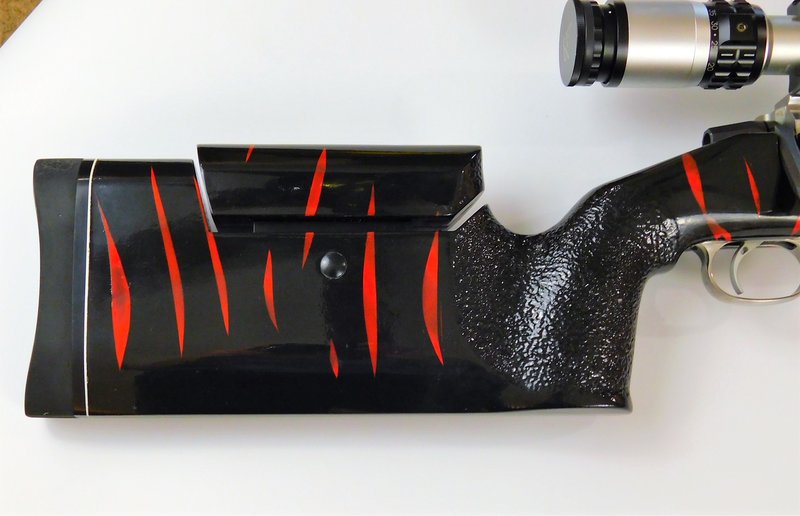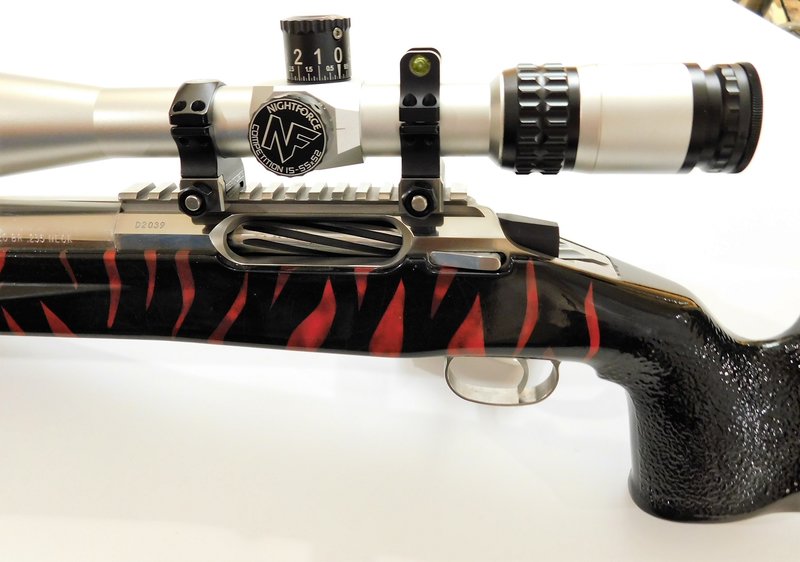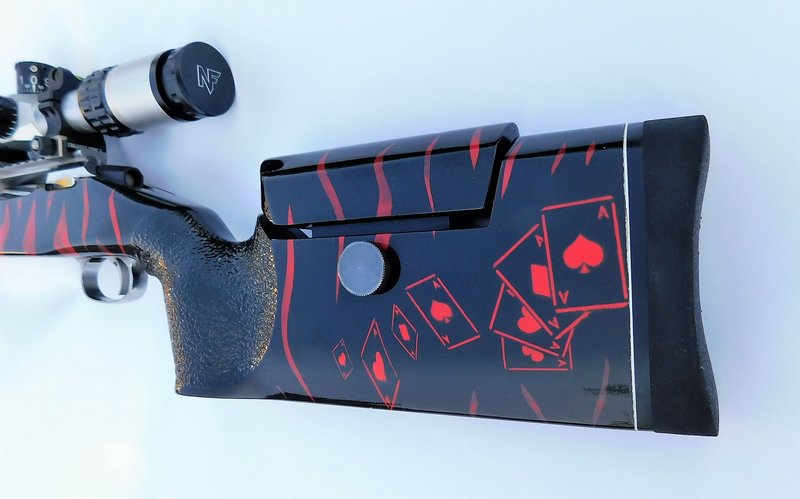 Savage M99 in 300 Caliber TD
Converted from a 250 Savage, re-stocked with exhibition American Walnut, European style cheek piece and tear drop Rosewood grip cap, with stipple panels in lieu of checkering.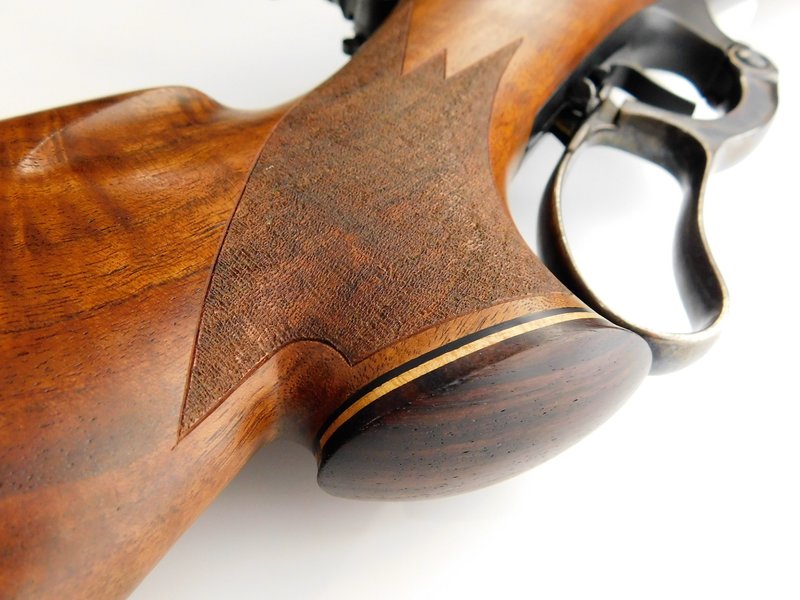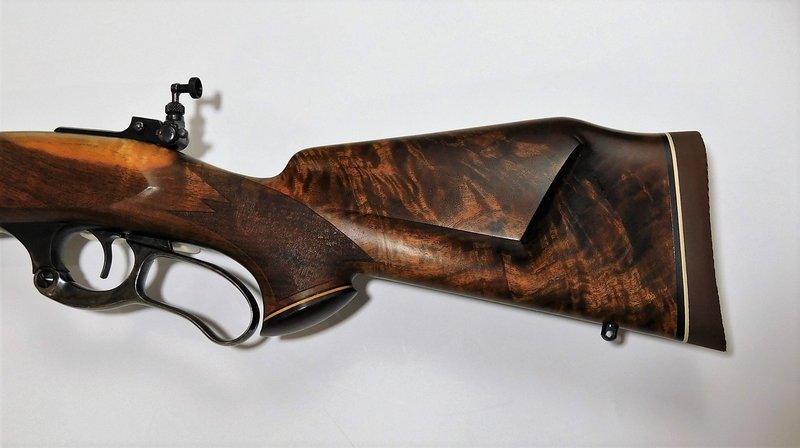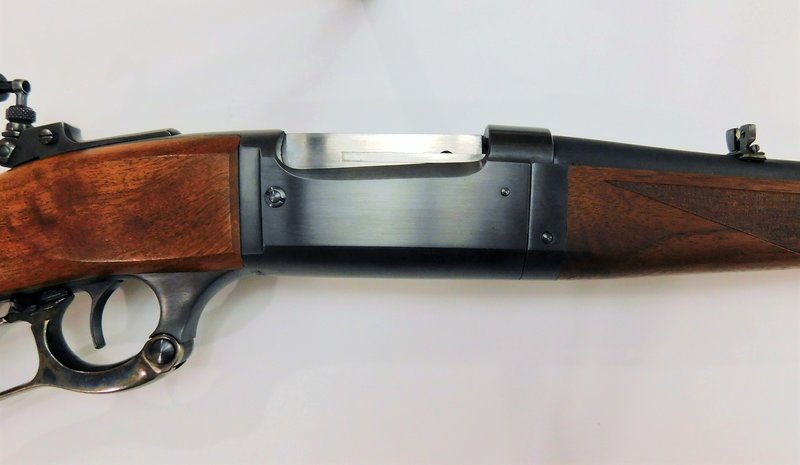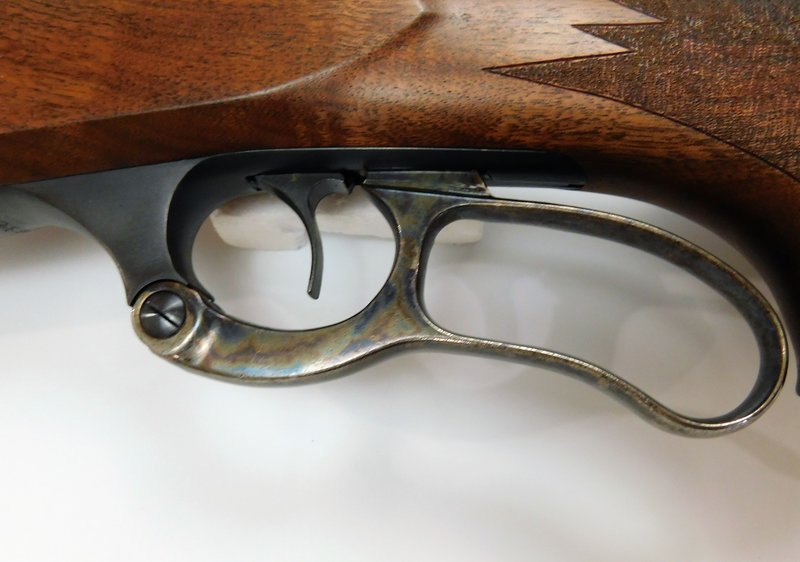 Custom Winchester Model 70
This Rifle was featured in the Burris 25th Anniversary Edition Catalog. See Press for the Catalog pages. The Rifle is a modified Post 64 Model 70 that was re-stocked with mineral streaked English Walnut. It features; shark fin carved checkering, designed by Amber Sitek, Ebony tear drop forearm inlay and Sitek Arms original pattern Pendleton integral muzzle brake. The metal features a re-shaped bolt knob and bolt shroud. The bolt release was built up and checkered and all metal was hand polished and blued. 










Winchester 71 Deluxe 
Remodel of an original Winchester Model 71 348 Win. The metal was bead blasted and then Blue Carded, a new barrel was installed, deep pitting was draw filed.  The wood was heavily oil soaked and restored, with re-cut checkering to turn this into a nice Hunter Rifle.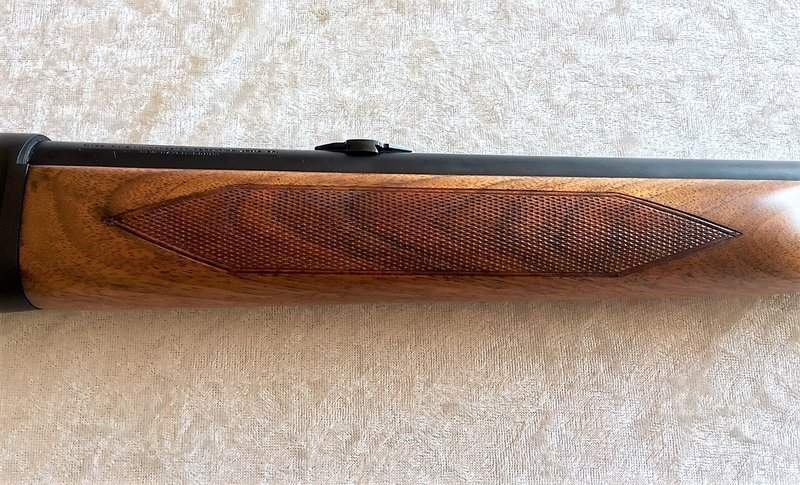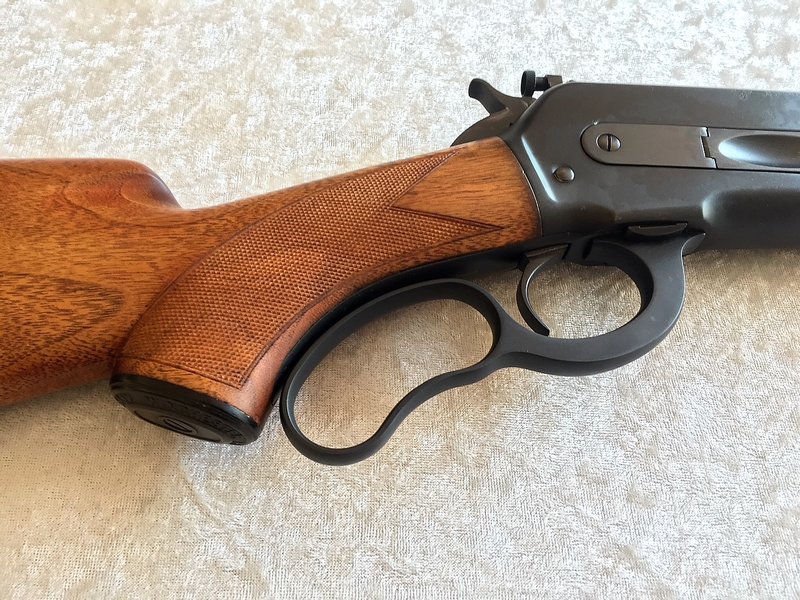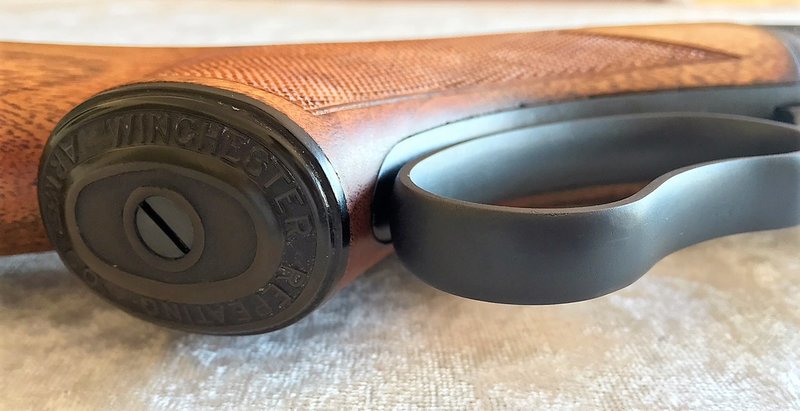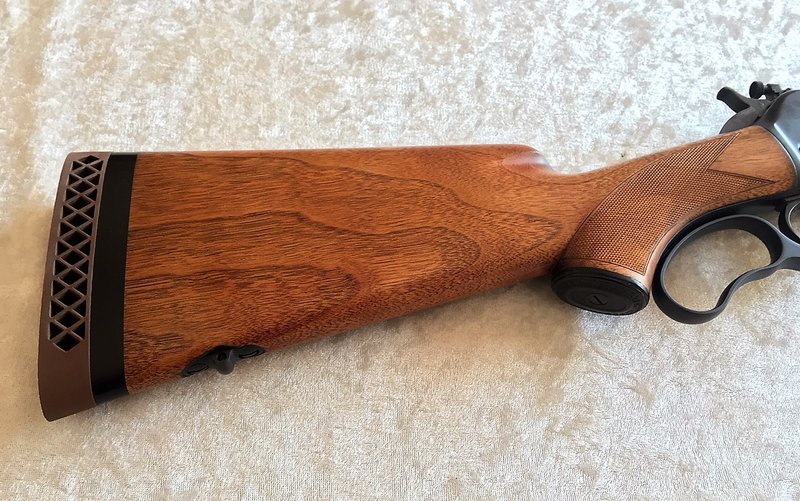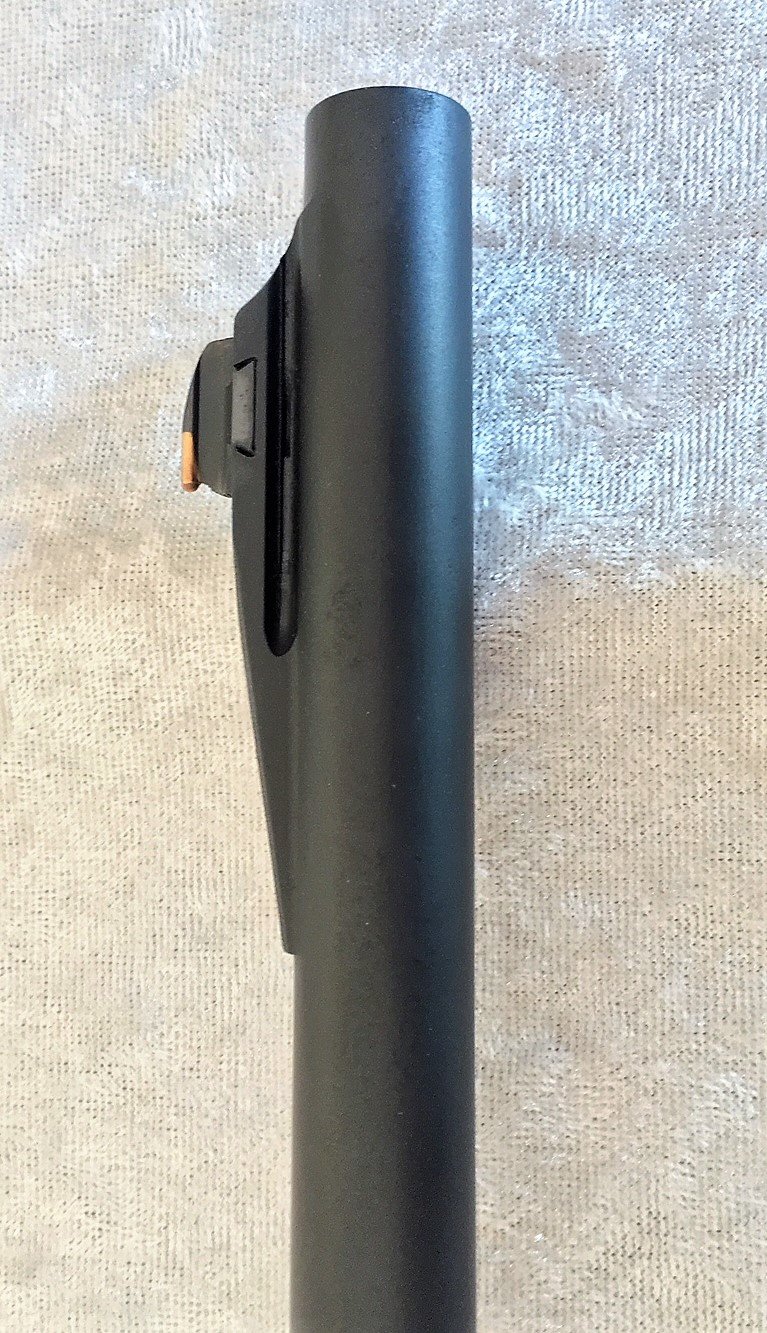 Customized Factory Target Pistols: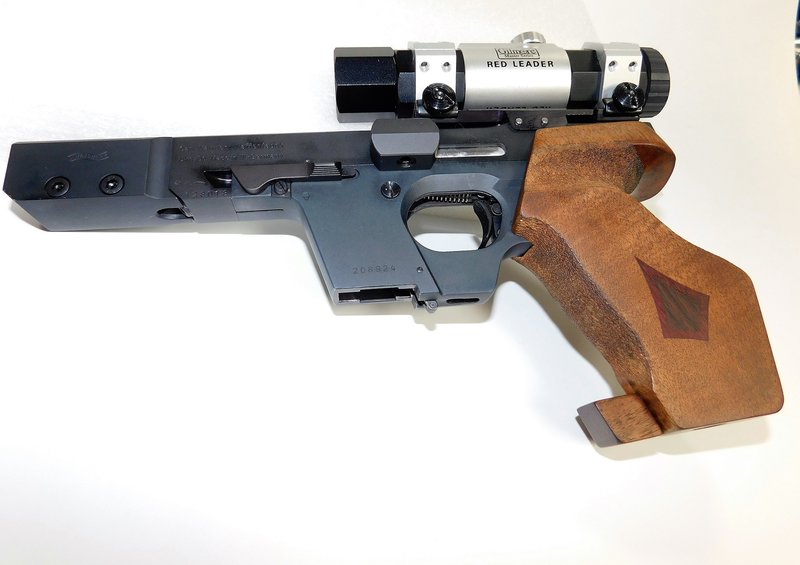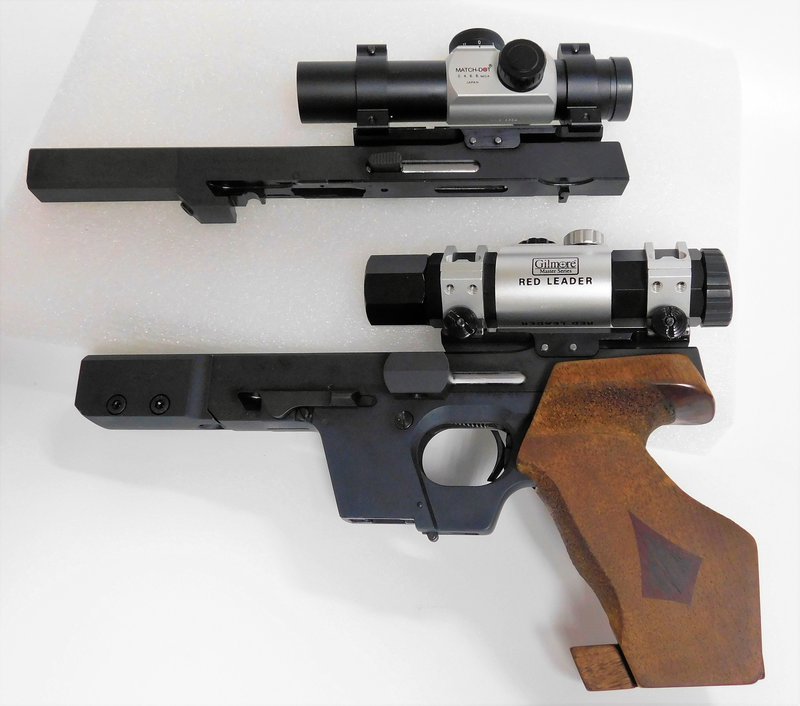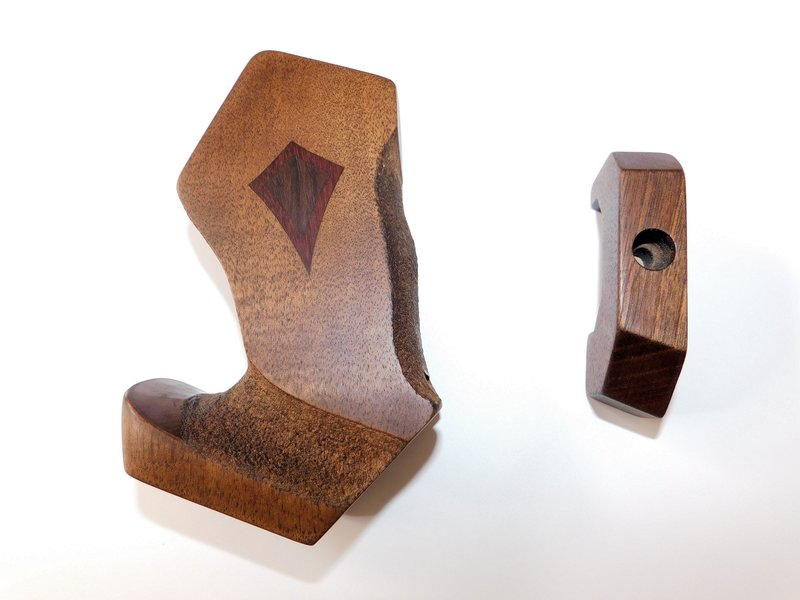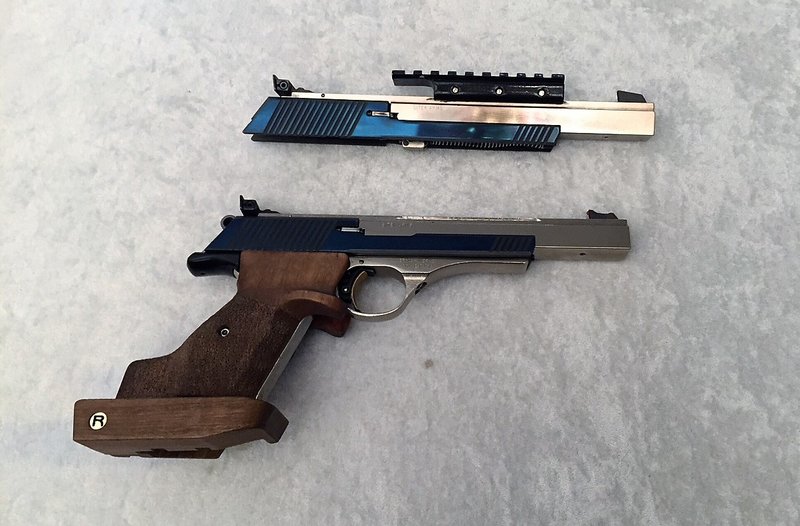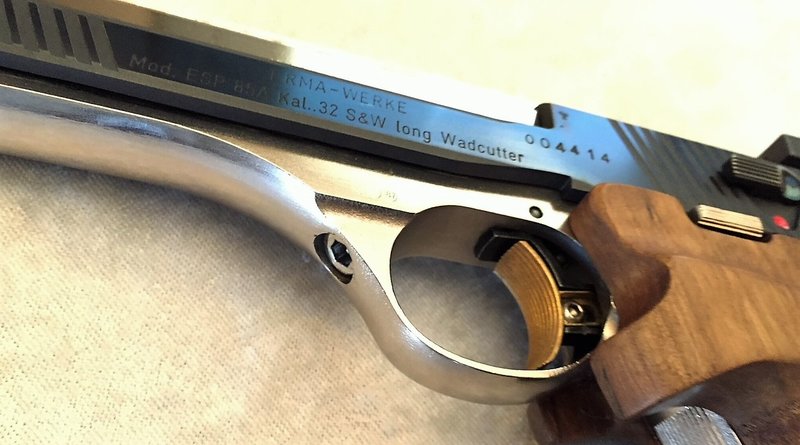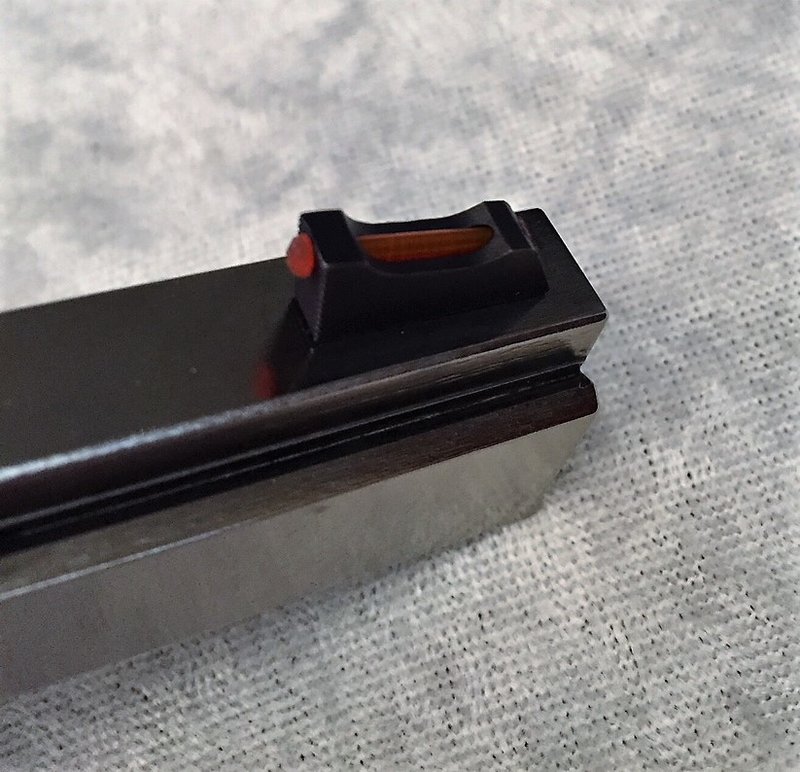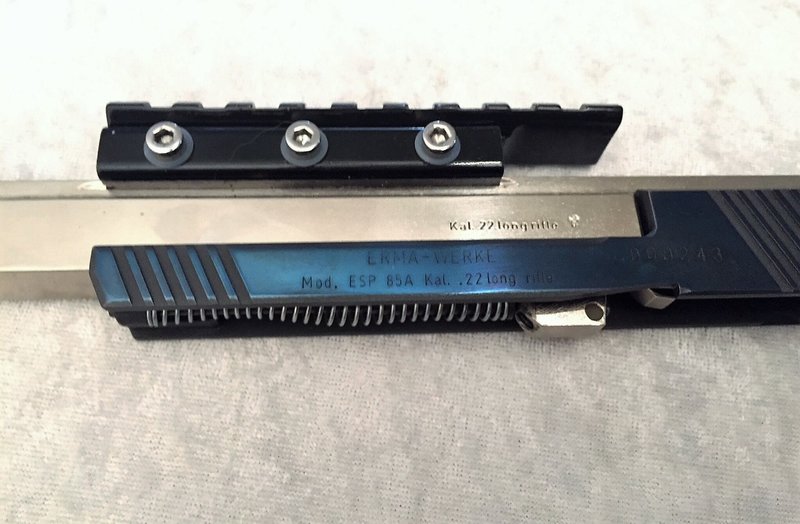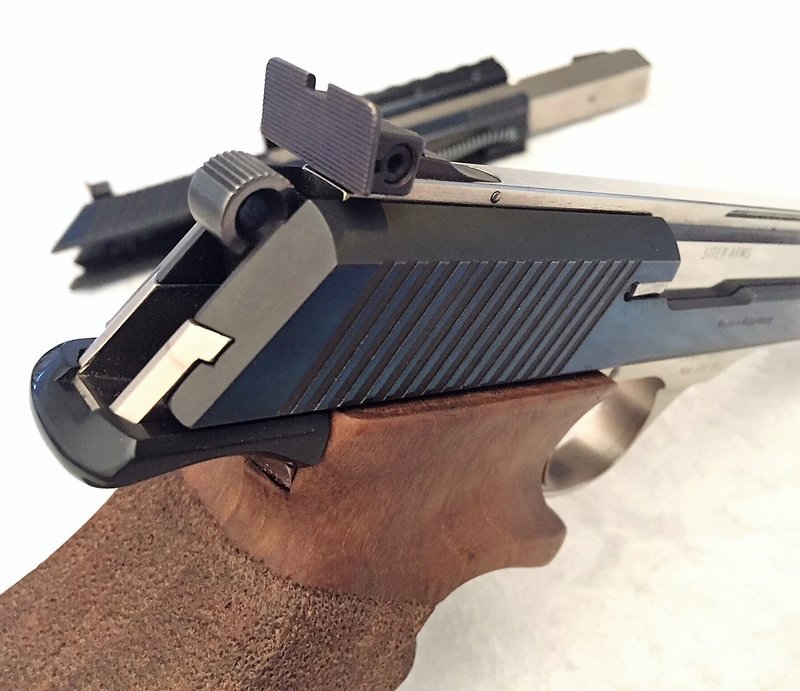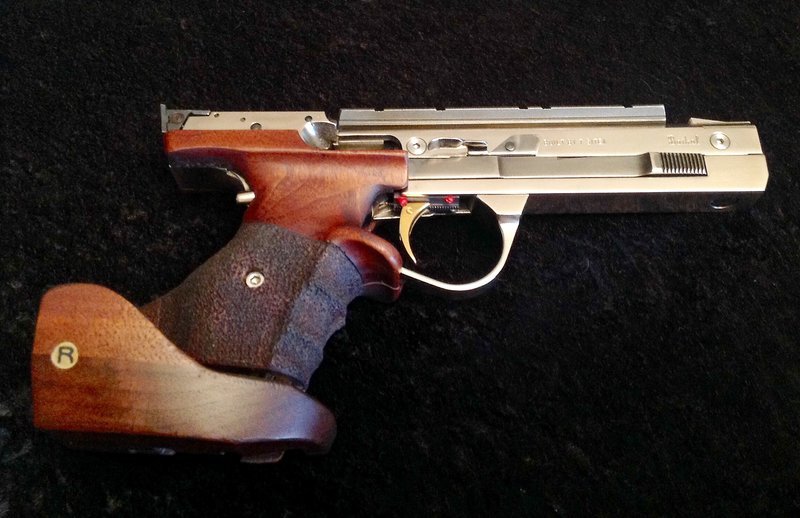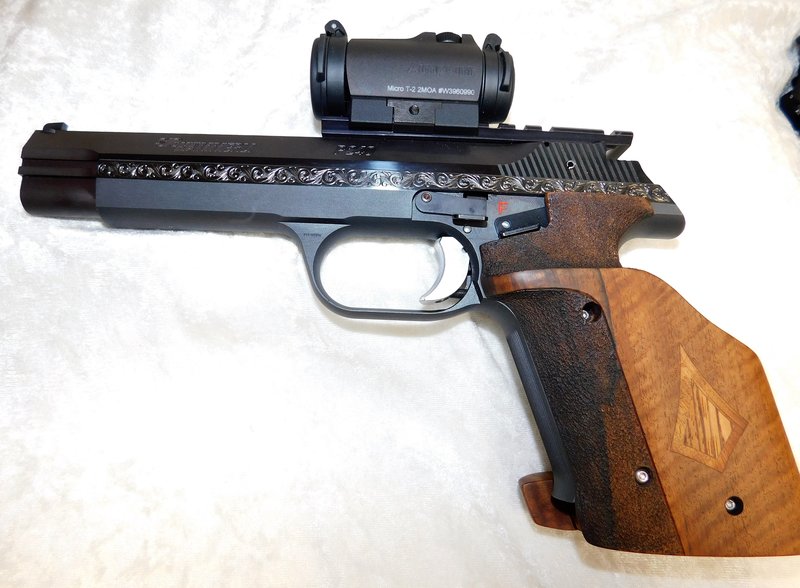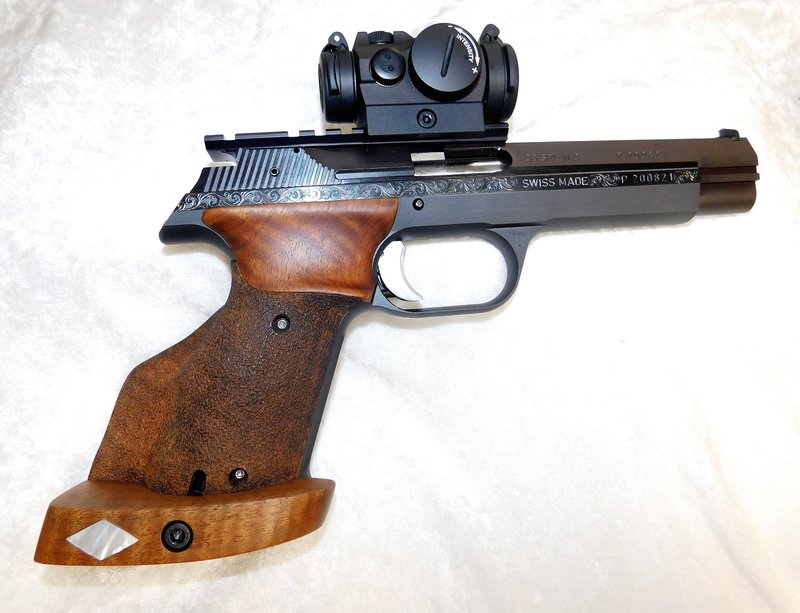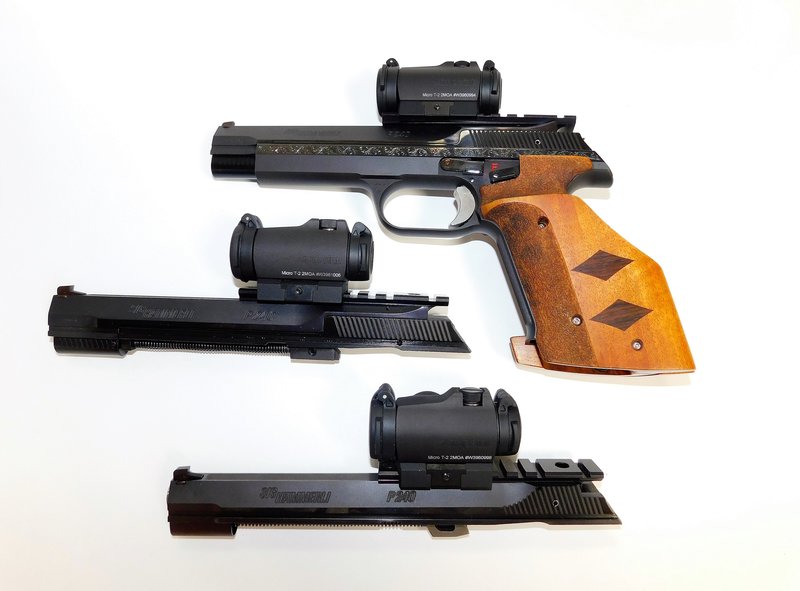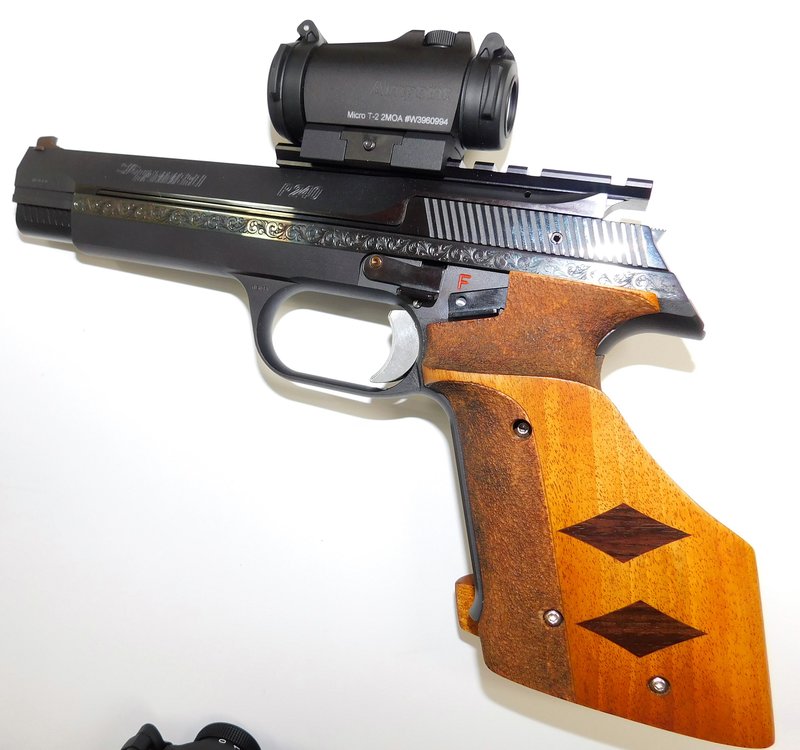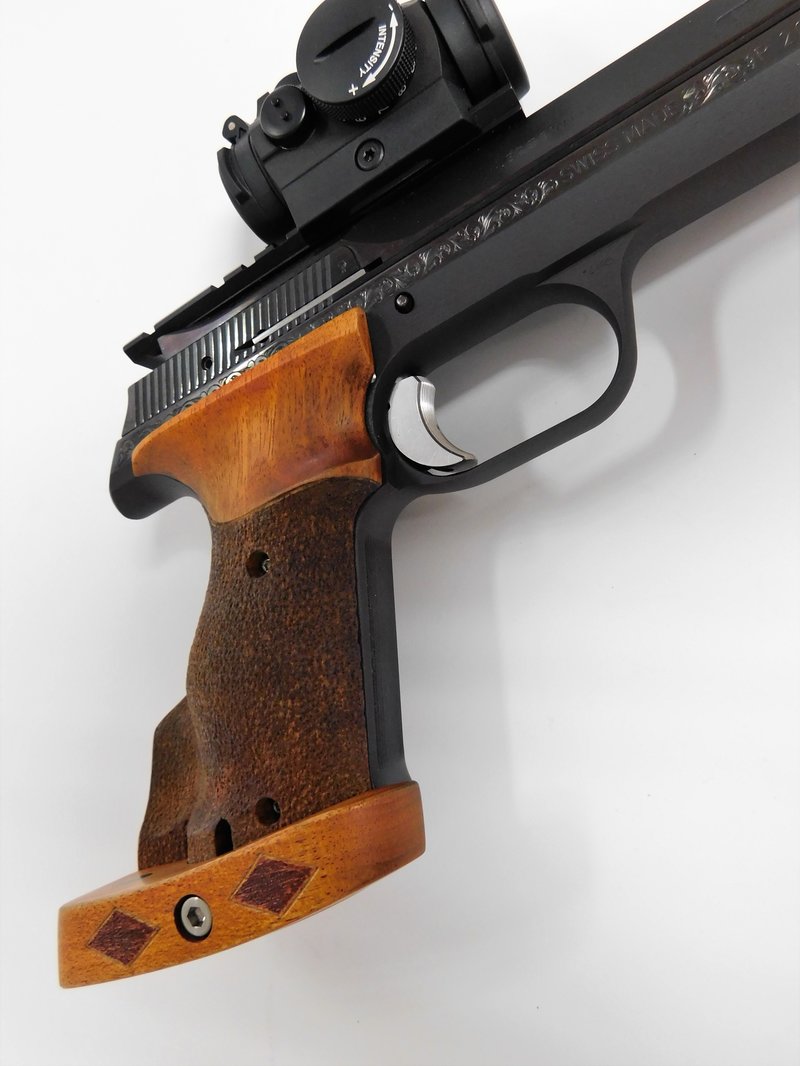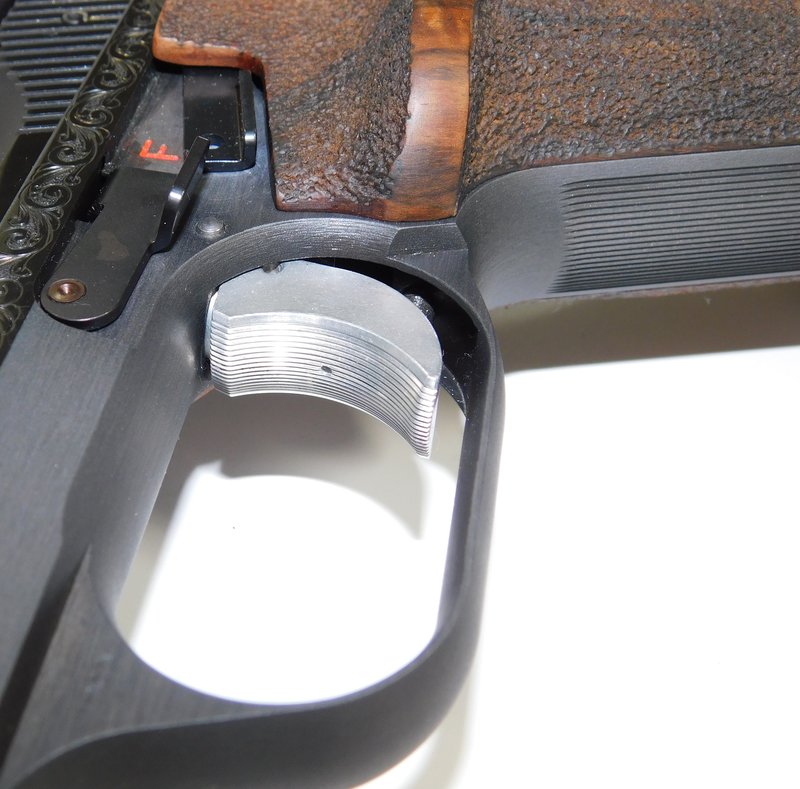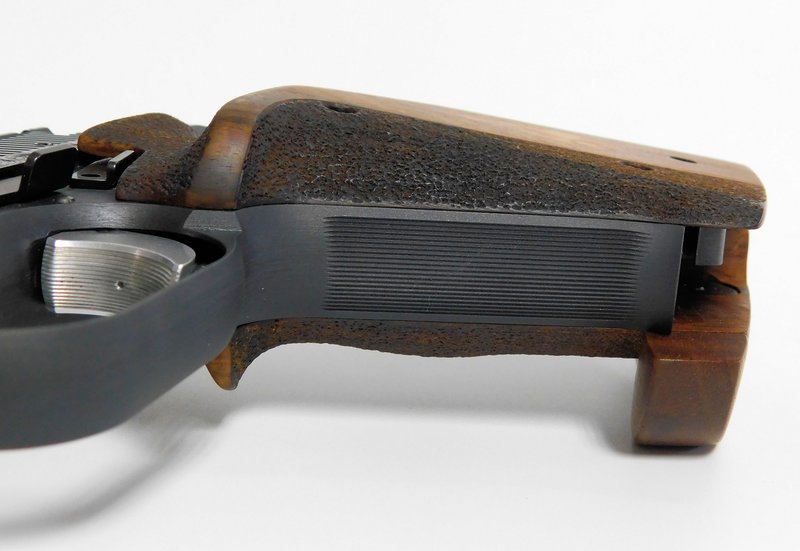 Custom Grips & Inlays: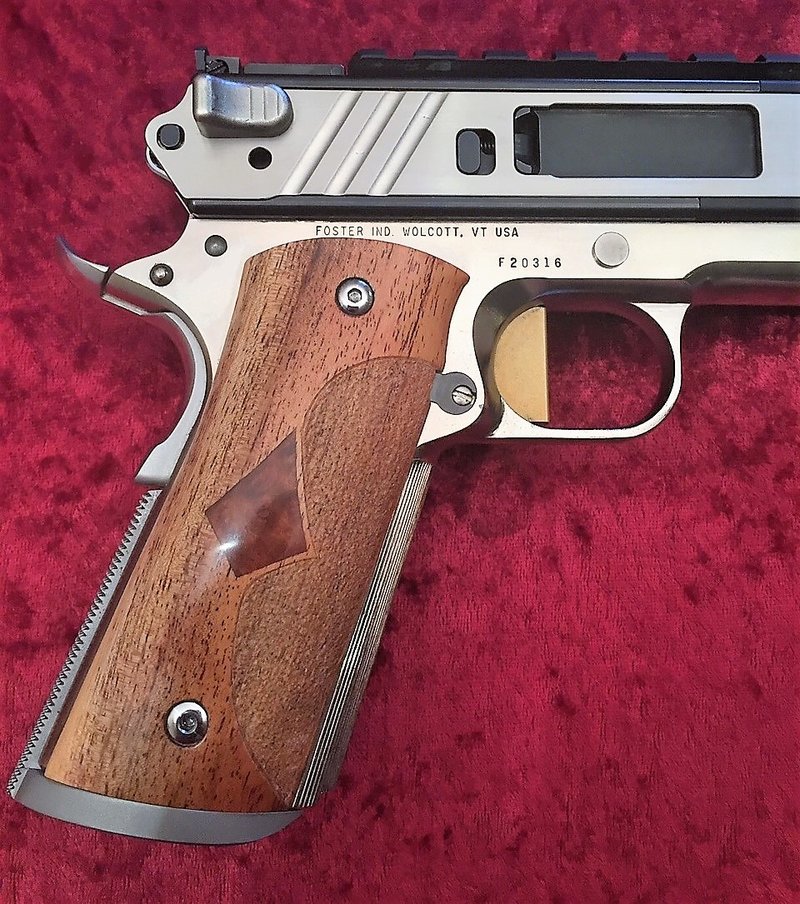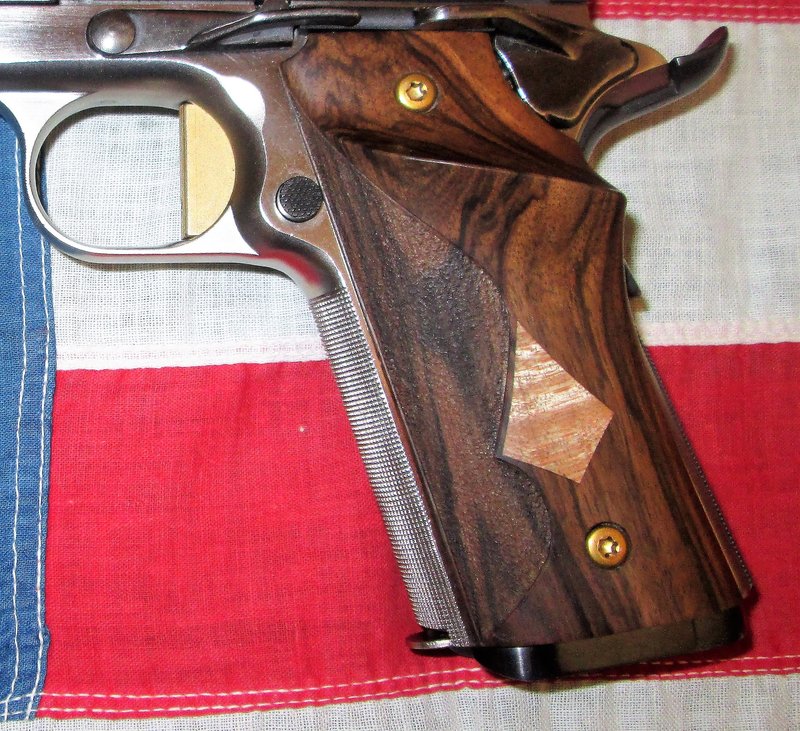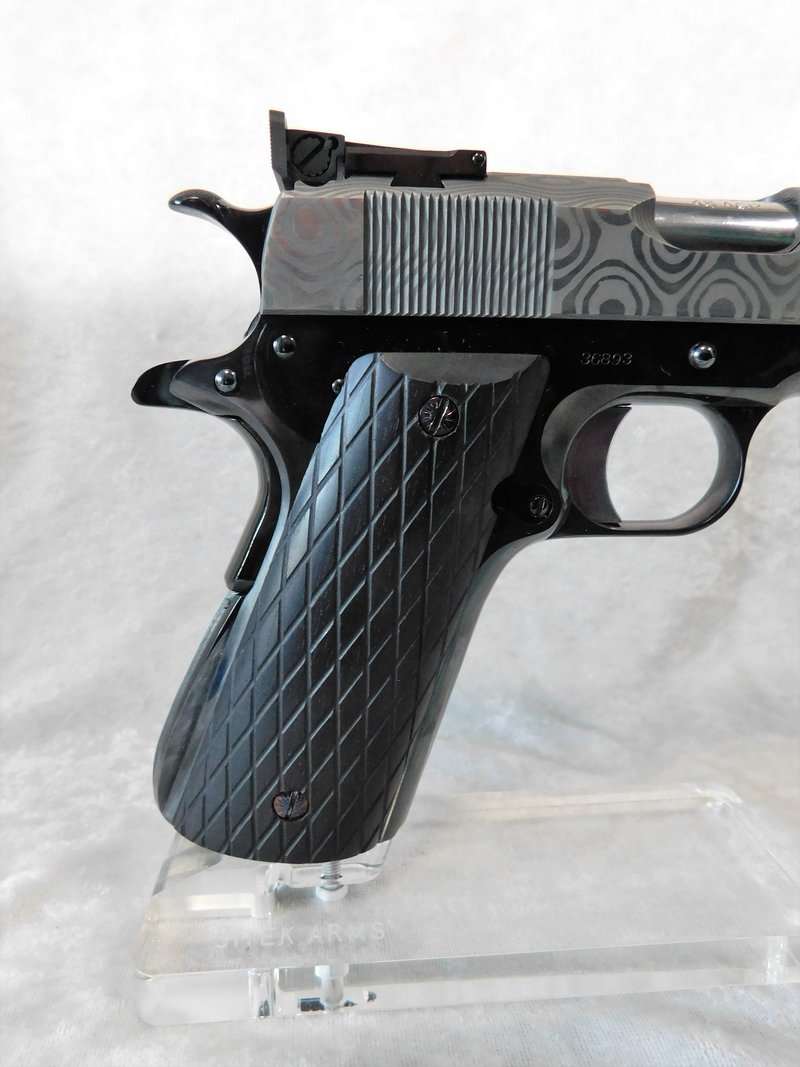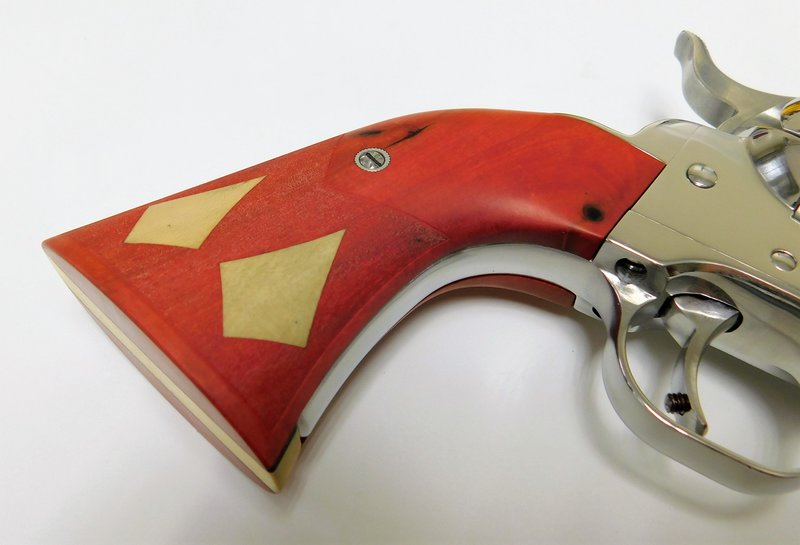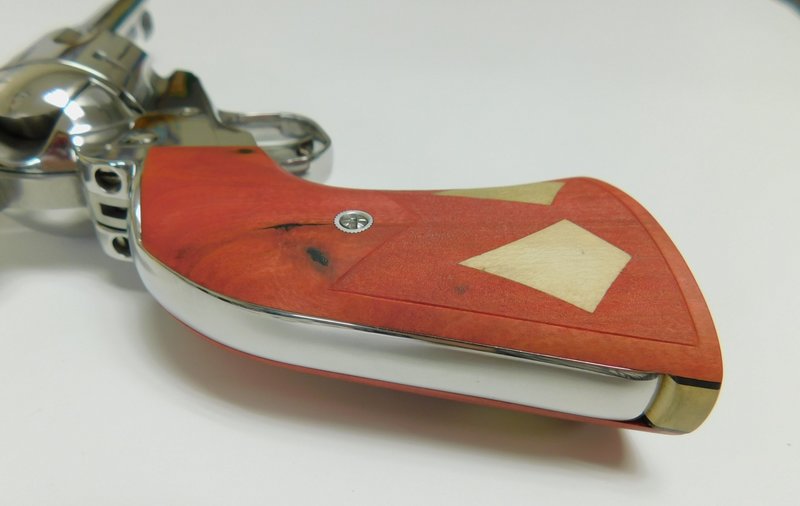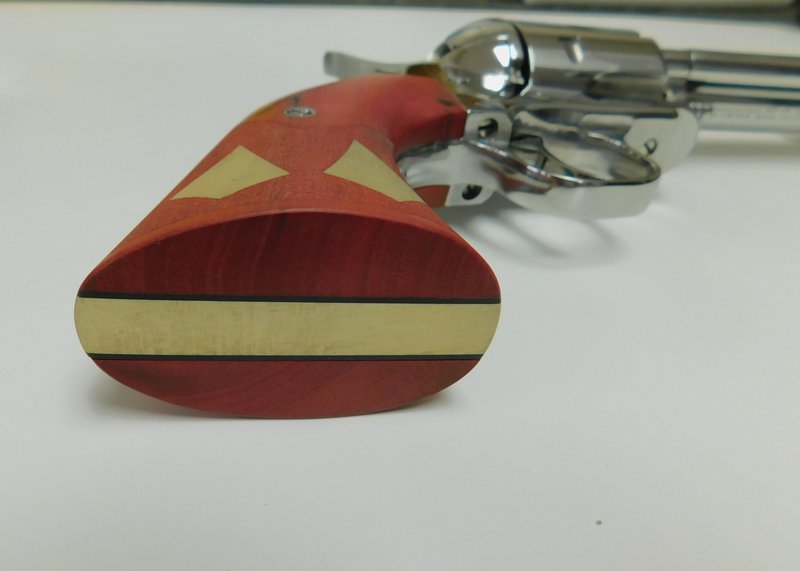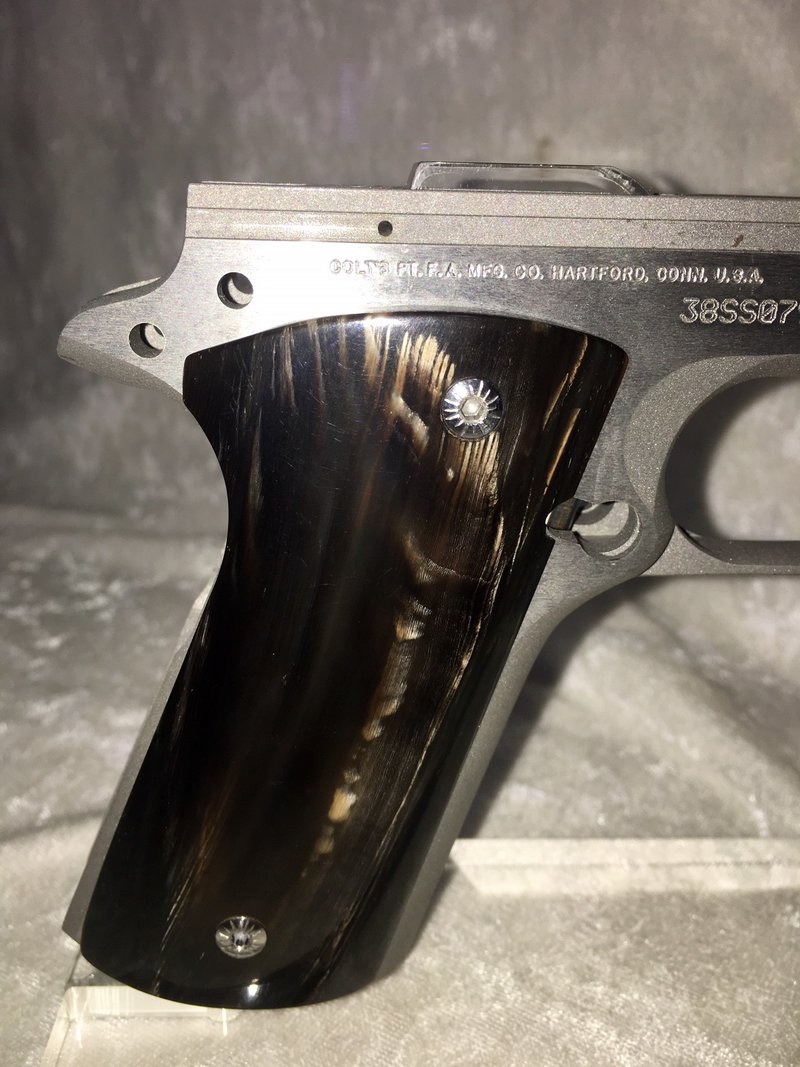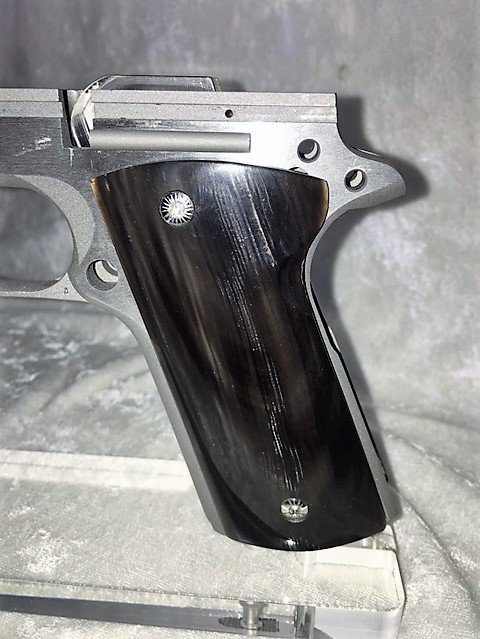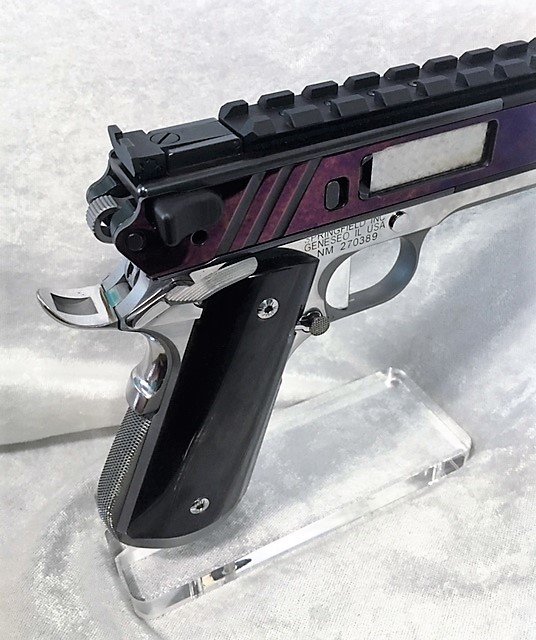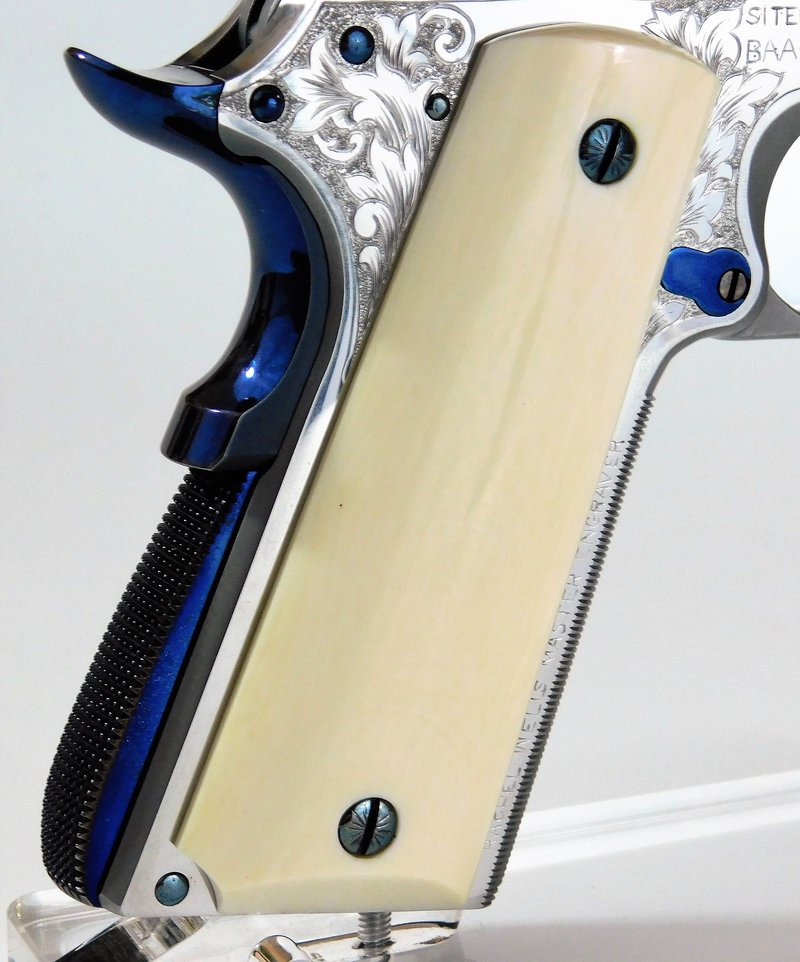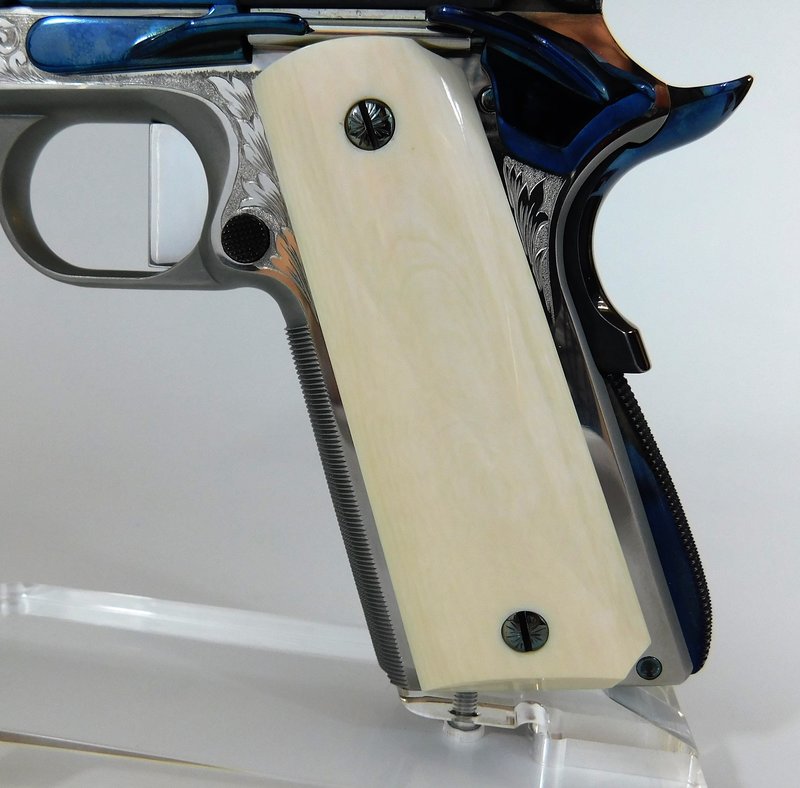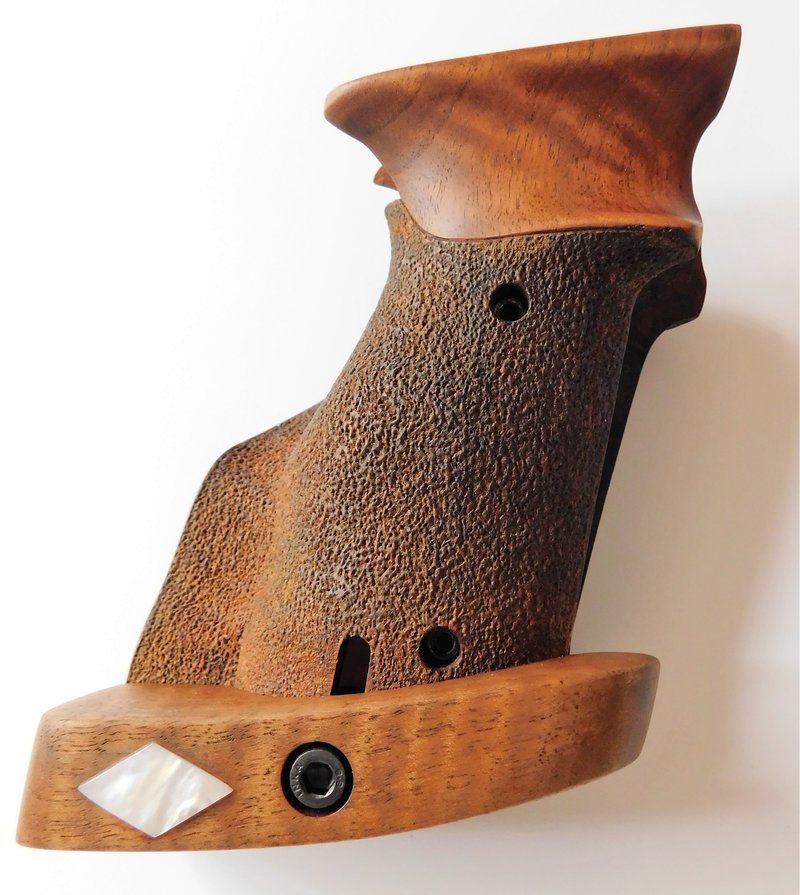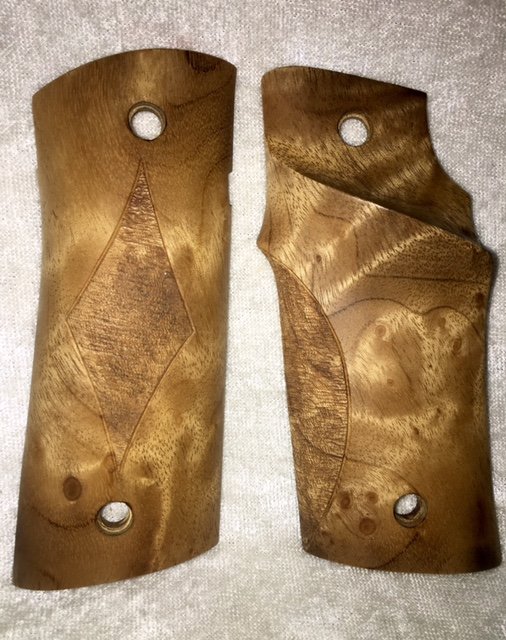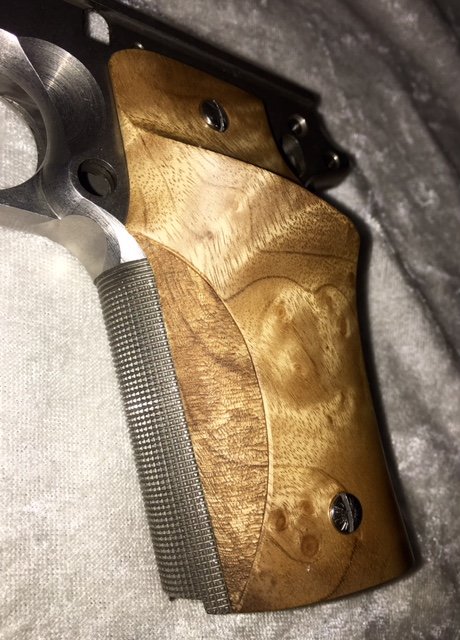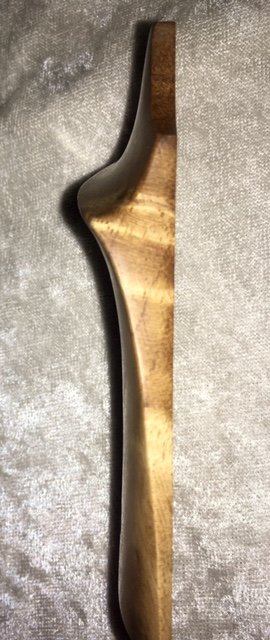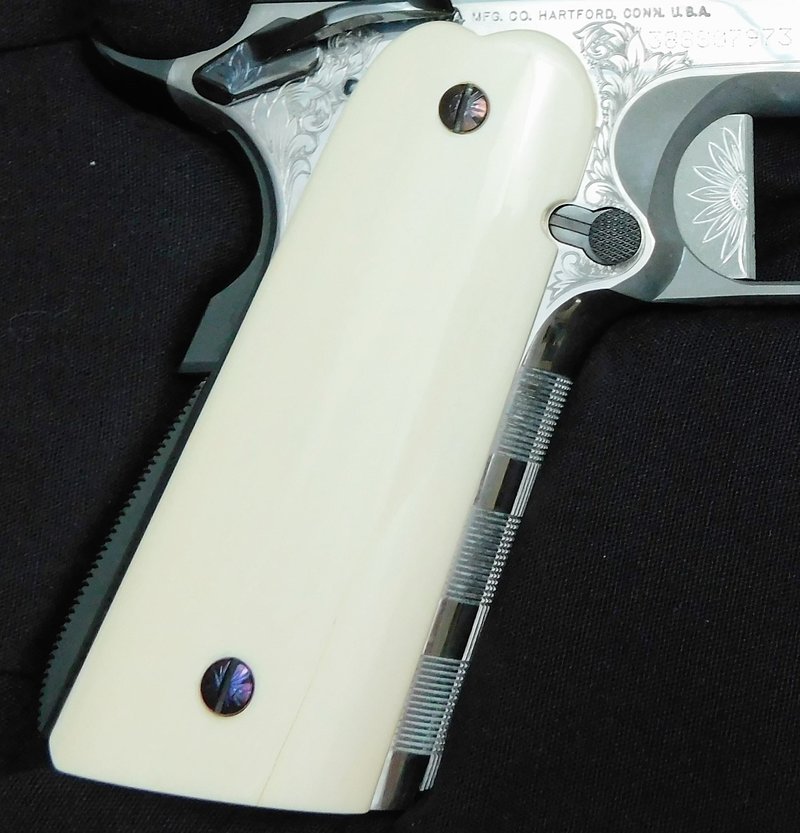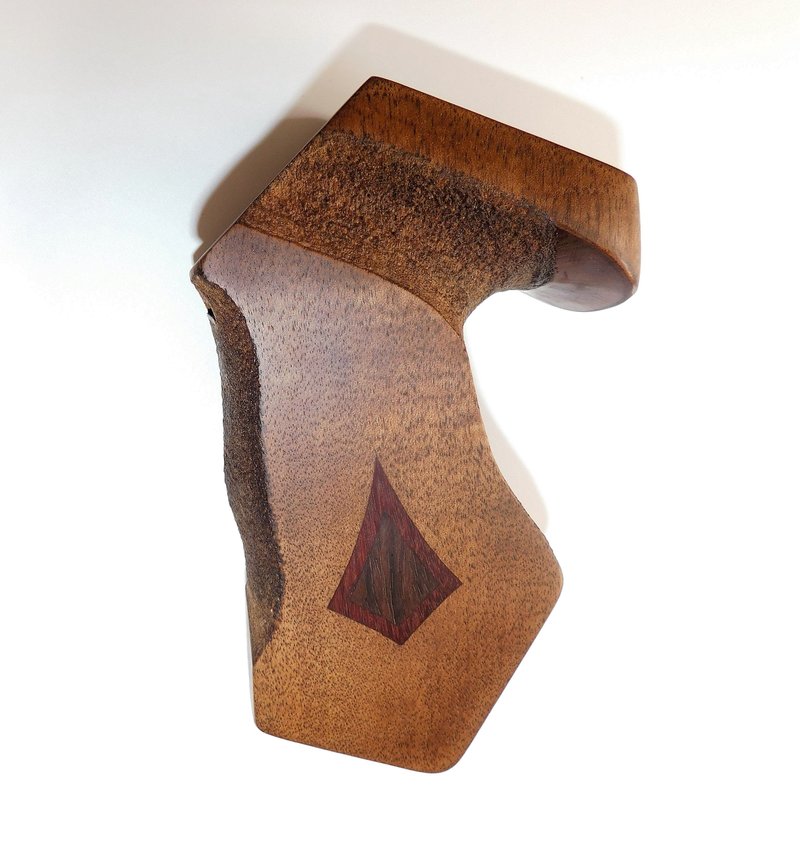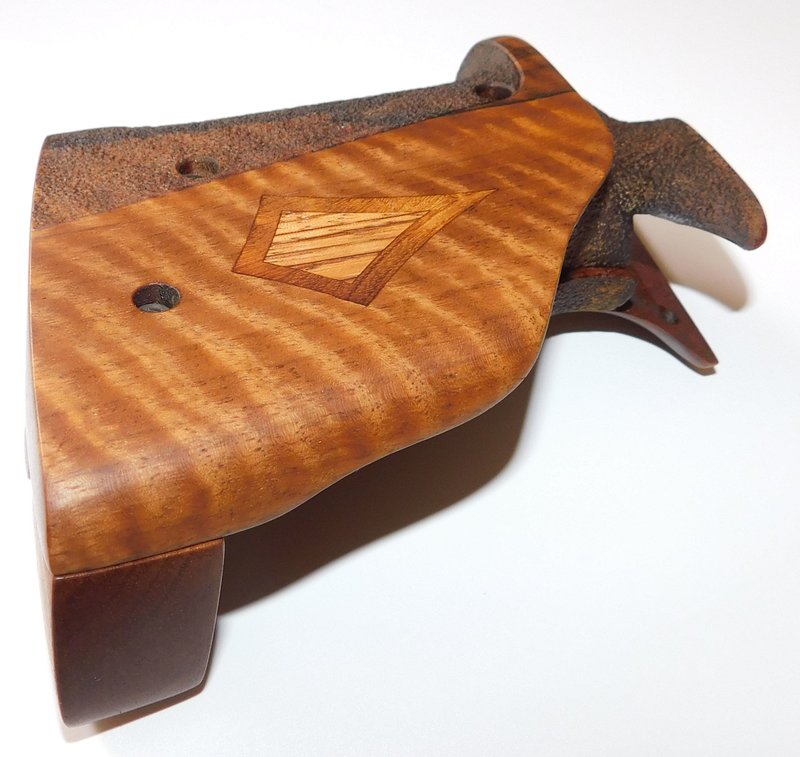 Other Custom work: